Sports
Whitworth football needs to get healthy
Thu., Oct. 2, 2014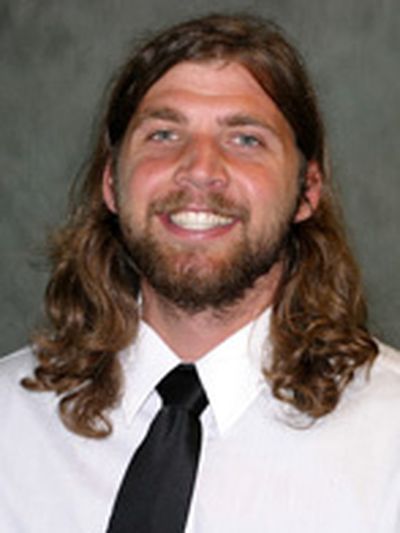 A tough loss last week has left the Whitworth Pirates pillaging their roster to find healthy replacements before the team's first Northwest Conference road game on Saturday.
Coach Rod Sandberg said many times before the season that he had a "luxury" of depth at quarterback, with sophomore Ian Kolste and seniors Bryan Peterson and Michael McCune.
But Peterson injured a hip in last week's 49-34 loss to Chapman and Kolste has not recovered from a shoulder injury, which could open the door for McCune when Whitworth (3-1, 1-0) travels to play at Pacific (Oregon).
"Bryan was able to throw (Tuesday) and throw pretty well. He's just not able to take off and scramble very well," Sandberg said. "We are hoping by Saturday that he'll have his mobility back."
Peterson (West Valley) started the first game but injured his ribs in the 63-10 win over Lewis & Clark. Kolste started the second game, a 30-17 win over Whittier, during which he injured his throwing shoulder.
Peterson started on the road at La Verne and set school and Division III single-game passing records for completions and consecutive passes without an interception in the 50-48 win. Peterson also started last week against Chapman.
Sandberg said the coaches considered seeking a medical hardship for Kolste, a 6-foot-1, 185-pound sophomore from Oak Harbor, Washington.
"That's a possibility if he didn't respond," Sandberg said. "But based on (Tuesday's) practice, we will not have to go that route."
Kolste threw more Tuesday than he had since he injured his shoulder.
"We are still limiting the number of his throws. He's still not 100 percent, but we are encouraged by his progress," Sandberg said. "If he's capable of coming back from that injury, he needs to be out there. He's too good."
Running back Griffin Hare (Gonzaga Prep) suffered an ankle and groin injury early in the game against Chapman. Starting running back Duke Degaetano was already nursing an injured foot but was able to play last Saturday.
Hare "is probably doubtful" against Pacific, Sandberg said. Degaetano "did not practice (Tuesday), but we are hopeful with Duke. The trainers and Duke think by Saturday he'll be ready to play."
Running back depth was already thin because third-stringer Jared Davis injured his groin on the first play against Chapman.
In place of Davis, freshman receiver Bret Moser returned kicks and had several nice returns, including a 50-yarder. But he hurt his quad and knee and was only able to practice at about 50 percent Tuesday.
"We are hopeful to get him back," Sandberg said of Moser.
Also among the walking wounded is senior cornerback De' Hall, who hyperextended his knee at La Verne and didn't play against Chapman.
"He is very questionable," Sandberg said. "We are pretty banged up."
Local journalism is essential.
Give directly to The Spokesman-Review's Northwest Passages community forums series -- which helps to offset the costs of several reporter and editor positions at the newspaper -- by using the easy options below. Gifts processed in this system are not tax deductible, but are predominately used to help meet the local financial requirements needed to receive national matching-grant funds.
Subscribe to the sports newsletter
Get the day's top sports headlines and breaking news delivered to your inbox by subscribing here.
---