News > Features
Book Review: Sherry Jones' 'The Sharp Hook of Love'
Sun., Oct. 5, 2014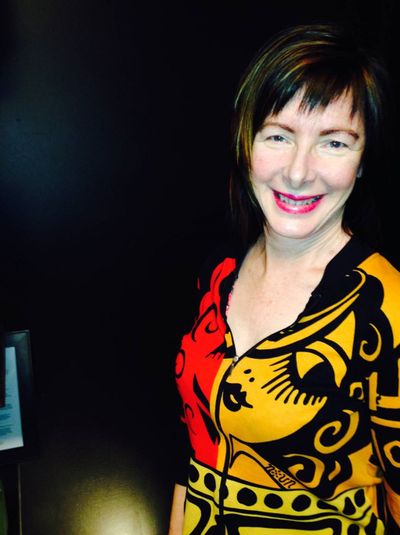 Sherry Jones doesn't shy away from a challenge.
While researching her third novel ("Four Sisters All Queens," 2012) she tumbled upon a tale that fascinated her – the epic romance of Heloise d'Argenteuil and Pierre Abelard.
"I realized I'd never really written a love story, though the 'Jewel of Medina' is considered one," Jones said.
As far as love stories go, "The Sharp Hook of Love" is a doozy. The book tells of the 12th century love affair between Heloise, a brilliant female scholar, and the renowned philosopher Abelard. Filled with passion, peril and tragedy, the novel focuses on the deep friendship and intellectual meeting of the minds, the pair shared, as well as their abiding love for one another.
It's a tale that's been told in print, film, artwork and a Broadway play. "It's challenging to write a story that's familiar," said Jones. But when she discovered a 2001 book called "The Lost Love Letters of Heloise and Abelard" she knew she'd found a fresh approach to the timeless classic.
Each chapter begins with a quote from their letters, thus allowing Jones to weave her protagonists' own words into the narrative. "My book is the first to incorporate these lost love letters," she said.
The title is taken from a letter from Heloise to Abelard in which she wrote that she'd been "pierced by the sharp hook of love."
Jones spent 21/2 years researching and writing the novel. "Details are everything in historical fiction," she said. "Writing a novel is like being in a dream, but you have to keep stepping out of the dream to get the facts right."
Getting the facts right can be daunting when writing about 12th century Paris, but Jones said other aspects proved challenging as well. "Love stories are the hardest to write. It's difficult to capture emotions as they really are without being overly sentimental."
That's why she was delighted earlier this week when Kirkus Reviews published a positive review of "The Sharp Hook of Love" that said in part, "Readers will push to the end determined to find out if there never was a tale of more woe than that of Heloise and her Abelard, or if, for once, true love is able to triumph over everything that would see it destroyed."
Jones found Heloise especially compelling. "I have to tell stories about women throughout history who've claimed their power in a patriarchal society," she said. "Those stories inspire women. We're making strides, but it's still a man's world."
She's already working on her next book, a novel about jazz-age dancer, singer, Josephine Baker.
For now Jones is eagerly anticipating Tuesday's release of "The Sharp Hook of Love."
"The book is a testament to the enduring power of true love in a throwaway society," she said.
Local journalism is essential.
Give directly to The Spokesman-Review's Northwest Passages community forums series -- which helps to offset the costs of several reporter and editor positions at the newspaper -- by using the easy options below. Gifts processed in this system are not tax deductible, but are predominately used to help meet the local financial requirements needed to receive national matching-grant funds.
Subscribe now to get breaking news alerts in your email inbox
Get breaking news delivered to your inbox as it happens.
---