Sports
Bookies living it up
Football accounts for more than half of sports betting revenue
Tue., Oct. 7, 2014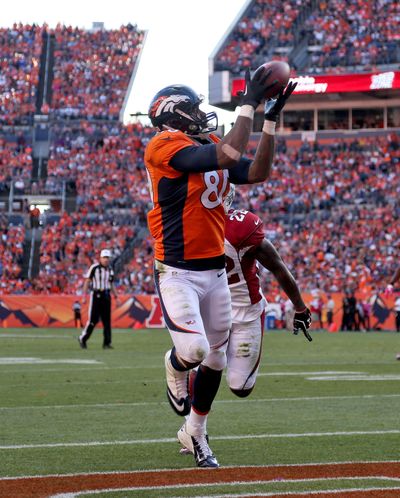 Jimmy Vaccaro thought he would offer bettors a little fun – and a long-shot chance at some real cash – when he put up a proposition this week at 25-1 odds on the Jacksonville Jaguars going winless this season.
What he didn't think was that anyone would bet serious money on it.
"We had it up for about two hours and a kid came in and wanted to bet $1,000 on it," Vaccaro said. "I told them to write it up."
Some proof, perhaps, that people will bet on anything. But Vaccaro doesn't mind risking a $25,000 payout in a football season that has proven quite profitable so far for most of the legal bookies in Las Vegas.
"I don't gloat about it because it can change," said Vaccaro, who helps run the sports book at the South Point hotel-casino. "But it's been the best I've seen for quite a while."
That football is big business in sports books comes as little surprise. The sport accounts for more than half of all sports betting revenue at the books, which won some $202 million last year on a record wagering of $3.6 billion.
That was double the betting done in legal sports books just a decade ago, and all signs are this will be the biggest football season ever.
"The handle has been fantastic and it's continuing to grow," said Johnny Avello, who runs the sports book at the Wynn. "We've had nothing but people betting on sports."
That's good news for the only state – at least for now – that allows full-fledged betting on sports. Even better is that the bookies are doing better than the guys on the other side of the counter so far this year.
At the South Point, Vaccaro said the house has won every week of the NFL season, mostly because some key games that drew heavy action broke the right way. That was true last Sunday when the Minnesota Vikings won outright against an Atlanta Falcons team that had been bet up from a 3-point favorite to a 6-point pick.
"You win those type of games it puts you in a great position for the rest of the day," he said. "That could change drastically, but so far, so good."
Thomas says chop block was unintentional
Julius Thomas said that he never intended to hurt Calais Campbell despite Arizona coach Bruce Arians calling the Pro Bowl tight end's chop block the "dirtiest play I've ever seen" in 37 years in the NFL.
Thomas said he and Denver tackle Ryan Clady would never try to hurt anyone and the play that sent Arizona's star defensive end out with a sprained right MCL was a matter of miscommunication, not malice.
Broncos coach John Fox said that no matter how bad it looks, Thomas meant only to legally cut block Campbell, which would have been OK had Clady not gotten into his pass protection stance just as Thomas went low and took out Campbell's knees. Campbell is expected to miss one to three weeks.
NFL finally implements new HGH testing
Testing for human growth hormone in the NFL has begun.
The testing was agreed to in the 2011 labor agreement but was delayed because the union was not comfortable with the procedures or science involved. Both sides agreed last month on the new policy, which took effect Monday and brings HGH testing to the NFL for the first time.
A total of 950 tests will be performed in the regular season, postseason and preseason. In the offseason, approximately 385 tests will be done.
The league and union also agreed to a minimum two-game suspension for a first driving-under-the-influence conviction.
Texans' Foster against Thursday night games
Arian Foster isn't a fan of Thursday night games, and says nobody else is either.
Foster was asked what he thought about the midweek games as the Texans prepare to meet AFC South foe Indianapolis in the matchup this Thursday.
He responded: "Thursday night football is pretty … it's annoying for players. I don't know one player that likes it. I really don't know a fan that likes it, either. I think it's just the league's way of trying to generate more revenue."
Around the league
Titans safety Bernard Pollard has a ruptured right Achilles tendon and will miss the rest of the season, while QB Jake Locker is day-to-day with a bruised right thumb. … A police report shows Minneapolis officers used a chemical spray and a stun gun on Vikings defensive tackle Tom Johnson after he refused to leave a downtown club early Sunday. … Dolphins defensive lineman Derrick Shelby has been suspended indefinitely in the wake of his arrest on misdemeanor charges of resisting arrest and trespassing at a nightclub early Saturday.
Local journalism is essential.
Give directly to The Spokesman-Review's Northwest Passages community forums series -- which helps to offset the costs of several reporter and editor positions at the newspaper -- by using the easy options below. Gifts processed in this system are not tax deductible, but are predominately used to help meet the local financial requirements needed to receive national matching-grant funds.
Subscribe to the sports newsletter
Get the day's top sports headlines and breaking news delivered to your inbox by subscribing here.
---