Sports
NFL notes: Seahawks unanimous No. 1 in AP power rankings
Wed., Oct. 8, 2014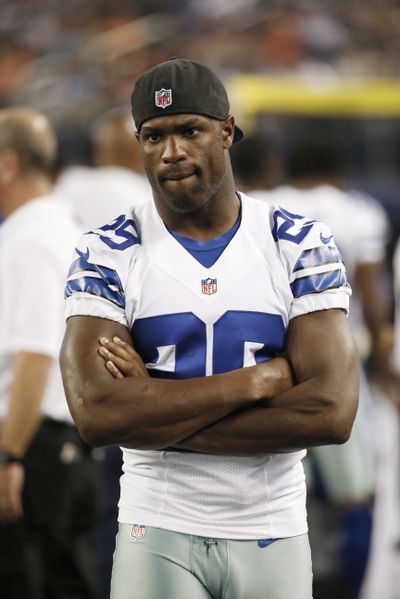 It's unanimous: The Seattle Seahawks are once again the top team in the NFL.
A day after the Seahawks' 27-17 win over the Redskins, Seattle received each of the first-place votes for the AP Pro32 power rankings decided by a 12-member media panel that regularly covers the league.
"No one plays old-school football like the Seahawks," Rick Gosselin of The Dallas Morning News said. "They rank in the top two in the league in both rushing and run defense."
The Denver Broncos jumped back up to the No. 2 spot after routing the Arizona Cardinals 41-20 on Sunday.
"Peyton Manning produces yet another milestone with his 500th touchdown pass as Denver rolls the previously unbeaten Cardinals at home," Newsday's Bob Glauber said.
The San Diego Chargers, Philadelphia Eagles and the Cincinnati Bengals complete the rest of the top five.
The Chargers moved from No. 5 to 3 after their 31-0 rout of the New York Jets.
The Dallas Cowboys, tied with the Eagles for first in the NFC East, jumped from No. 12 to 6. The Cowboys face a big challenge on Sunday when they head to CenturyLink Field to face the Seahawks.
"Big test in Seattle, but love the way they're playing," Tony Dungy of NBC Sports said.
Alex Marvez of Foxsports.com was also anticipating the matchup.
"A great matchup awaits Sunday as the NFL's leading rusher (Dallas' DeMarco Murray) faces the league's top rushing defense in Seattle," he said.
Around the league
NFL owners will meet today to discuss the league's personal conduct policy, vote on the sale of the Buffalo Bills and look at further international play. These are critical meetings for the owners, with commissioner Roger Goodell under fire for his handling of the Ray Rice case, and with several high-profile player arrests involving domestic abuse. … A spokeswoman for Vikings RB Adrian Peterson's attorney said the NFL player plans to plead not guilty today to a child abuse charge during his first court appearance in Texas since his indictment last month. Peterson has said he never intended to harm his 4-year-old son by spanking him with a tree branch earlier this year. … The Cardinals have signed QB Dennis Dixon to their practice squad and ended punter Dave Zastudil's season by placing him on injured reserve with a groin injury.
Local journalism is essential.
Give directly to The Spokesman-Review's Northwest Passages community forums series -- which helps to offset the costs of several reporter and editor positions at the newspaper -- by using the easy options below. Gifts processed in this system are not tax deductible, but are predominately used to help meet the local financial requirements needed to receive national matching-grant funds.
Subscribe to the sports newsletter
Get the day's top sports headlines and breaking news delivered to your inbox by subscribing here.
---