News > Obituaries
Obituary: Baker, Richard Earl
Age 74
Fri., Oct. 10, 2014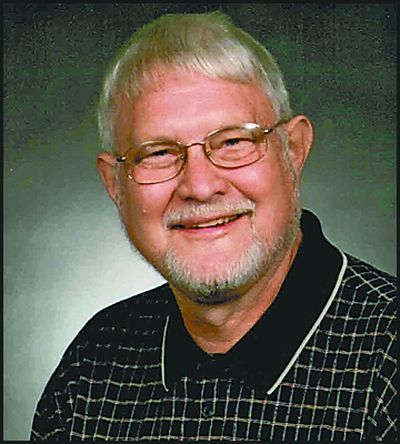 BAKER, Richard Earl 1940 - 2014 Dick, Mr. Bear, Grandpa, Morfar, Elder, Deacon, lov- ing husband, father, Grandfather, brother and friend passed into the arms of his loving Father suddenly and unexpectedly on September 30, 2014.
Born in Denver, CO, January 12, 1940 to Robert and Eleanor (Petty) Baker; Dick grew up in Perry, IA, where he graduated from Perry High School in 1958.
A man of grit and determination, Dick contracted childhood polio and spent time in an iron lung machine.
He survived to become a three sport letterman in high school and receive a football scholarship to the University of Montana in Missoula, MT.
He earned his Bachelor and Master degrees in Microbiology from the U of M. Dick was always proud to be a "GRIZ".
Dick met his wife, Mary Beth Spears, a fellow microbiology student from Whitefish, MT, in quantitative analysis class.
They married September 2, 1962 in Whitefish and worked on their chemistry together for 52 years.
An intellect and scientist with an insatiable appetite for learning, keen observation skills, and a well-developed curiosity.
Dick spent his professional career and leisure time investigating how "things" worked.
He began his career at the Stella Duncan Institute located on the U of M campus.
In 1974 Dick was offered a sabbatical at Gothenburg University in Gothenburg, Sweden and jumped at the chance to live and work abroad.
For the family it was a magical year of total immersion in another culture.
Four years after returning from Sweden Dick accepted a position as a Research Scientist with Hollister-Stier Laboratories in Spokane, WA.
There he remained until his retirement in 2003.
In addition to science, Dick loved the arts and found beauty in everyone and everything he encountered.
Music was a special touchstone.
From his high school choir, to the choir at the U of M, Missoula Mendelssohn Club, Barber Shop Quartet, and finally 30 plus years in the choir at First Presbyterian Church Spokane, Dick sang his way through life.
Dick was preceded in death by his son, Stephen M. Baker.
He leaves behind his wife, Mary Beth (Spears) Baker; daughter, Jeanne (Baker) Flahiff, son-in-law, Joseph Flahiff; and granddaughters, JoHanna, Jillian and Joy Flahiff of Bothell, WA; his brothers, Bruce Baker (Barbara Ashby) of West Union, IA and John Baker of Denver, CO; brother-in-law, Robert Spears (Sandee Revell) of Midland, MI and Seattle, WA; nephew, Gary Spears (Andrea Swanson) and their children Allison, Sydney, Samuel and Andrew; niece, Stephanie Baker (Lainie Grabenbauer) and stepson Brayden Schmidt of Denver, CO; and nephew, Mike Baker (Amanda Burgess) and their children Aurora and Logan of Phoenix, AZ.
In addition to his immediate family, Dick was loved by and is fondly remembered by four generations of a large extended family and a multitude of friends.
An ordinary man who never met a stranger, Dick embraced life with perseverance, joy and a huge smile.
He leaves behind an extraordinary legacy of intergenerational love and friendship.
The absence of his presence will be greatly missed.
Services will be held Saturday, October 11, 2014 at 11:00 AM, at First Presbyterian Church, 318 S. Cedar Street, Spokane, WA, with reception and interment at Riverside Memorial Park to follow.
In lieu of flowers, memorial gifts can be made in Dick's name to the Music Ministry at First Presbyterian Church, 318 S. Cedar Street, Spokane, WA, 99201 or Spokane Public Radio Building Fund, 2319 N. Monroe St., Spokane, WA, 99205.
Local journalism is essential.
Give directly to The Spokesman-Review's Northwest Passages community forums series -- which helps to offset the costs of several reporter and editor positions at the newspaper -- by using the easy options below. Gifts processed in this system are not tax deductible, but are predominately used to help meet the local financial requirements needed to receive national matching-grant funds.
Subscribe now to get breaking news alerts in your email inbox
Get breaking news delivered to your inbox as it happens.
---