News > Obituaries
Obituary: Mostad, Elroy G.
Age 72
Fri., Oct. 10, 2014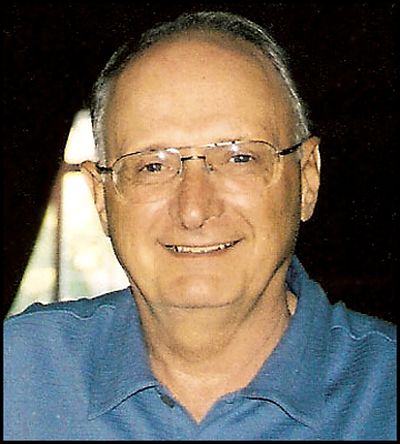 MOSTAD, Elroy G. (Age 71) Elroy "Roy" Mostad found peace on October 8, 2014 after a thirteen year battle with Idiopathic Pulmonary Fibrosis.
Born on October 22, 1942 in Langdon, ND to Edgar and Ida Mostad, he was the youngest of 13 siblings.
As a small child, he moved with his family to Polson, MT which he came to consider home.
He spent some high school years in California but returned to Polson to complete his senior year.
Following graduation, he proudly served in the United States Air Force and during this time, he met his wife of 47 years, Elizabeth (Liz) Irvine.
A loyal Bobcat fan, he was graduated from Montana State University in 1971 with a degree in electrical engineering.
He worked in that field for several years before becoming a Certified Public Accountant.
For ten years Missoula, Montana was home and there he participated in civic activities through the Sentinel Kiwanis Club, serving a term as president.
In 1985 he combined his engineering and accounting skills when he accepted a position at Fairchild Air Force Base.
He held several responsibilities in the Civil Engineering Squadron and retired in 2004 as a department manager.
Roy enjoyed spending time with his family and close friends, many a round of golf, home improvement projects, and pets, which included Butch, the giant yellow lab, and his feline companion Ms. Kitty.
He is survived by his wife, Liz; his children, Wayne Mostad (Maggie) and Lorrin Jurasin (Eric); his much loved grandchildren, Megan, Abby, Liam, and Amelia; and cherished siblings, Helga Martin, Darlene Tarin, and Arvid Mostad.
He was preceded in death by his parents, Edgar and Ida Mostad; sisters, Shirley Thompson and Bernice Longtin; and brothers, Leland, Wayne, Bud, Gene, Loren, Maynard and Warner.
The family wishes to express gratitude to Hospice of Spokane, Hospice House South, and Bellevue Medical for their tremendous care and support.
Services are planned for Saturday, October 11th at 2:00 pm at Ball and Dodd Funeral Home, 5100 W. Wellesley Ave., Spokane, WA 99205.
Memorials may be sent to Hospice of Spokane, PO Box 2215, Spokane, WA 99210-2215 or Sentinel Kiwanis Club, PO Box 4732, Missoula, MT 59806.
Local journalism is essential.
Give directly to The Spokesman-Review's Northwest Passages community forums series -- which helps to offset the costs of several reporter and editor positions at the newspaper -- by using the easy options below. Gifts processed in this system are not tax deductible, but are predominately used to help meet the local financial requirements needed to receive national matching-grant funds.
Subscribe now to get breaking news alerts in your email inbox
Get breaking news delivered to your inbox as it happens.
---