News > Features
Percussionists provide 'sound effects'
Fri., Oct. 10, 2014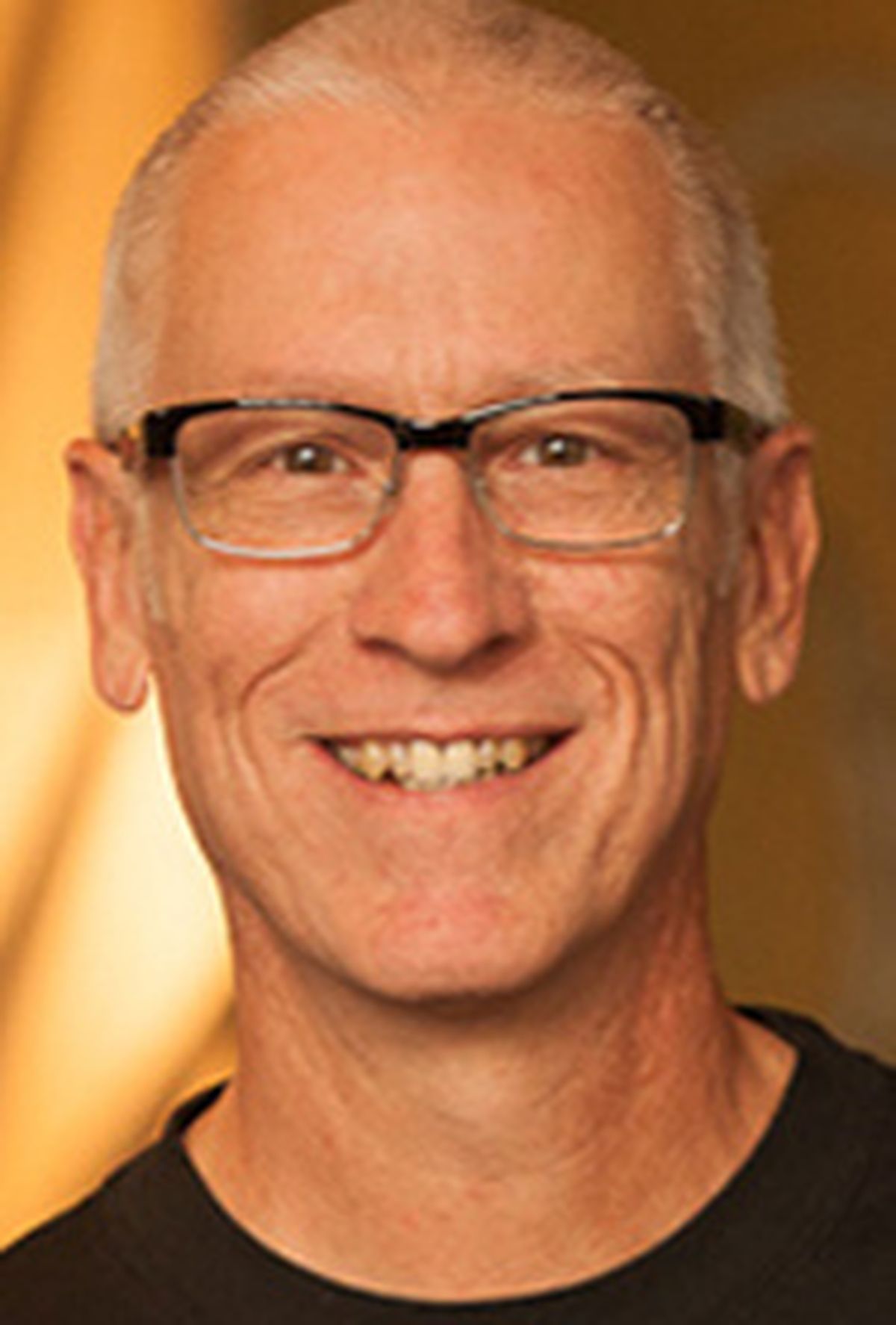 Bogue
Whenever we preview upcoming Spokane Symphony concerts, we tend to focus our pieces on the traveling soloists or the featured composers. For this year's season, we've decided to shine a spotlight on some of the players you might see on the Fox stage month after month, the musicians who have made Spokane a little more tuneful during their stints with the symphony. This week, we spoke with the three senior members of the symphony's percussion section, Paul Raymond, Rick Westrick and Brian Bogue.
SR: What is the strangest piece or instrument you've played during your time with the symphony?
Raymond: The weirdest thing we ever did was the "Water Concerto" (by Chinese composer Tan Dun). It has a percussion soloist who plays in a giant bowl of water. Rick and I were on opposite sides of the stage with a big salad bowl full of water, and we'd be playing with cups making different sounds on the top of the water. It was very messy. In fact, it was right after we opened this place, so we were worried about the floor warping.
Westrick: There was a time when I had to do a routine for Marvin Hamlisch. There was supposed to be some tap dancing, and they had these special shoes. Paul goes, "You wear those," and I'm trying to put them on, but they're way too small. And he says, "No, no, you fool. You put those on your hands." So I put them on my hands and they brought out a table.
Bogue: We're the sound effects section. We've done wind machines, we've done duck calls, we've done typewriters – literal typewriters. Police whistles, crazy stuff like that. It's why some of us got into what we do: It's fun.
SR: Which of the pieces in this week's program is the most percussion intensive?
Bogue: The first piece (Marko Nikodijevic's "GHB/Tanzaggregat") is the most challenging and has the most different combinations of instruments, the more intriguing instruments.
Westrick: And the most potential for disaster.
Bogue: It's heavily rhythmic, syncopated rhythms that aren't right on the beat. It's all kind of herky-jerky and around the beat, but it's very mathematical. Everything lines up.
Raymond: And (Bryan) has a very difficult marimba part.
Bogue: I'm going from marimba right over to a snare drum, which are two very distinct things. I'm doing melodic stuff on the marimba and drum rolls on the snare, then up to woodblocks and cowbells, and that's a whole other thing.
Westrick: With Eckart (Preu) and his push for modern music, these things are built right into the composition. And they're not necessarily for comedy. They're really, really difficult. We find ourselves doing more and more of that all the time, especially with this concert.
Local journalism is essential.
Give directly to The Spokesman-Review's Northwest Passages community forums series -- which helps to offset the costs of several reporter and editor positions at the newspaper -- by using the easy options below. Gifts processed in this system are not tax deductible, but are predominately used to help meet the local financial requirements needed to receive national matching-grant funds.
Subscribe now to get breaking news alerts in your email inbox
Get breaking news delivered to your inbox as it happens.
---