News > Obituaries
Obituary: Hayes, Judith A.
Age 65
Thu., Oct. 16, 2014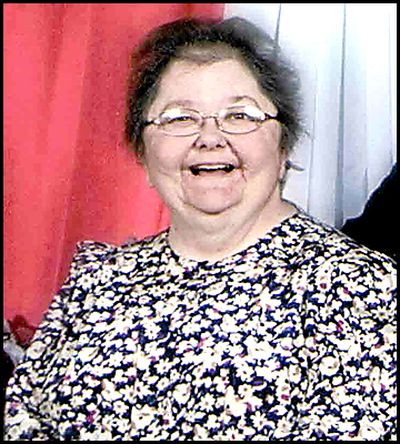 HAYES, Judith A.
(Age 65) Judy was born January 12, 1949 in Priest River, ID to John H. Myrvang and Lois M. Lalka.
She went on to be with her Lord on October 9, 2014 in Spokane, WA.
Judy graduated from John Rogers High School in 1967 and then from Glen Dow Hair Academy in 1969.
She married Phillip Hayes in 1969 and proudly raised four children and was "mom" to many others.
For over 35 years the Hillyard Baptist Church was blessed with her presence as well as with her devotion to teaching Sunday school and Awana.
To carry on her memories, Judy leaves behind her husband of 45 years, two months and one day Phillip Hayes; four children: Jerry L. Hayes, Tina M. (Brian) Condie, John K. (Mary) Meyer and Lois Meyer and her sister, Janice R. Myrvang.
She was also blessed with 10 grandchildren, two great-grandchildren and numerous nieces and nephews.
Judy was preceded by her mother and father, sister, Jennifer D. Myrvang and brother John A. Myrvang.
On Friday October 17, 2014 at 11:00, family and friends will be celebrating the life of Judith A. Hayes at the Hillyard Baptist Church, 2121 E. Wabash, Spokane, WA.
99207.
In lieu of flowers please make a donation in Judy's name to the American Cancer Society.
www.cancer.org.
Local journalism is essential.
Give directly to The Spokesman-Review's Northwest Passages community forums series -- which helps to offset the costs of several reporter and editor positions at the newspaper -- by using the easy options below. Gifts processed in this system are not tax deductible, but are predominately used to help meet the local financial requirements needed to receive national matching-grant funds.
Subscribe to the Coronavirus newsletter
Get the day's latest Coronavirus news delivered to your inbox by subscribing to our newsletter.
---