News > Idaho
AdWatch: In rare move, Idaho secretary of state candidate hits the airwaves
Wed., Oct. 22, 2014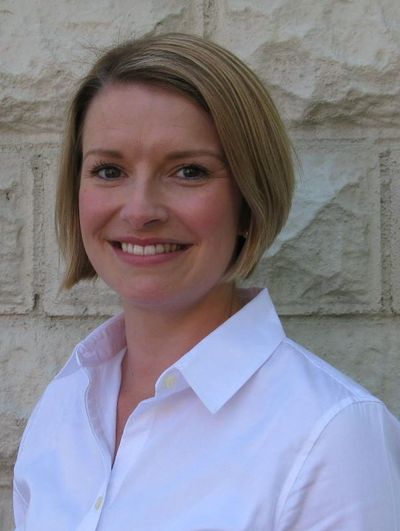 BOISE – In an unusual move for an Idaho secretary of state candidate, Holli Woodings is running a statewide TV commercial touting her candidacy and her commitment to making it easier to vote in Idaho; the ad is airing in the Boise, Idaho Falls, Pocatello and Spokane markets. While Woodings doesn't mention her GOP opponent, Lawerence Denney, in the ad, it draws a contrast to his campaign theme of enhancing security in elections; Denney co-sponsored Idaho's voter photo I.D. law and has called for additional measures to combat potential voter fraud, including using technology to scan voters' fingerprints or signatures at the polls. In a debate against Woodings on statewide TV, Denney declared, "I will not give up the security of the ballot for convenience." In the ad, Woodings, a Democrat, cites the leadership of Idaho's current and former secretaries of state as "40 years of nonpartisan ethical leadership." Both current Secretary of State Ben Ysursa and his longtime predecessor, the late Pete Cenarrusa, earned praise from all parties for their handling of the state's elections, though both are Republicans. "She's really trying to win the argument over who is the most qualified candidate to assume the nonpartisan professional service orientation of the Ysursa-Cenarrusa years," said Jim Weatherby, Boise State University professor emeritus and a longtime observer of Idaho politics. "I think it's quite an effective ad in introducing her. She doesn't have the name I.D. that Denney has. … She needs a lot of independents and Republicans to be successful, and this ad could help her." Woodings is a first-term Democratic state representative from Boise and is running as a Democrat, but she said she was an independent before she first ran for partisan political office two years ago. "I really see it as a nonpartisan public trust," she says in the ad. "We're working for the public, making sure that people's voices are heard at the polls." Woodings' ad notes the trend in other states toward making it more difficult to vote in elections, including measures like increasingly strong voter I.D. laws. That's a trend that's been well-documented; the Brennan Center for Justice at New York University reports that 22 states have enacted new voting restrictions since 2010, from requiring additional documentation to qualify to vote to cutting back early-voting access and hours. "There's definitely an unfortunate trend that we have seen toward restricting access to the ballot," said Jennifer Clark, counsel for the center's Democracy Program. Woodings also touts legislation she introduced this year to allow Idahoans to register to vote when they renew their driver's licenses. The bill didn't make it out of committee. Co-owner of a Boise high-tech firm, Woodings has posted campaign billboards around the state in addition to her TV ads. Denney has run a lower-key campaign; he's currently traveling the state with other Republican statewide candidates on a GOP campaign bus tour. Woodings has significantly outraised Denney since June; in her latest campaign finance report, she reported raising $176,730 since May 31, including $90,000 in loans she made to her campaign. Year-to-date, she's raised $254,296, including $98,000 in loans from herself. Denney, a farmer from Midvale, longtime state legislator and former speaker of the Idaho House, raised $96,642 since May 31; he's raised $267,104 year-to-date, but the majority of that was for his GOP primary campaign, in which he won a four-way race with 37 percent of the vote. Denney has loaned his campaign $28,625, though all but $6,015 of that came during the primary race. Woodings was unopposed in the Democratic primary.
Local journalism is essential.
Give directly to The Spokesman-Review's Northwest Passages community forums series -- which helps to offset the costs of several reporter and editor positions at the newspaper -- by using the easy options below. Gifts processed in this system are not tax deductible, but are predominately used to help meet the local financial requirements needed to receive national matching-grant funds.
Subscribe to the Coronavirus newsletter
Get the day's latest Coronavirus news delivered to your inbox by subscribing to our newsletter.
---