News > Obituaries
Obituary: Sicilia, Betty Louise
Age 83
Sat., Oct. 25, 2014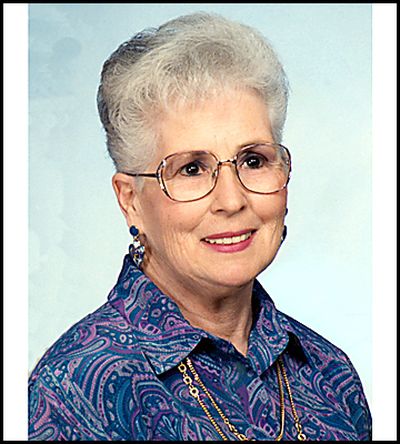 SICILIA, Betty Louise (Age 83) Born January 17, 1931.
Passed September 23, 2014, after a very long and courageous battle with Parkinson's Disease.
She is preceded in death by her husband of 57 years, William Eugene Sicilia and her son Bryan Sicilia.
She is survived by her daughter, Cynthia Sicilia; grandsons, Nicholas and William; brothers, Oscar and Harlan (Alvorine) Heglar; sister-in-law, Dorothy (Dick) Bourne; brothers-in-law, Jim (Pat) Sicilia, Chuck Sicilia; and numerous loving nieces and nephews on both sides of her family.
She retired after serving many years in the Mead School District to enjoy her retirement years at the family farm on Peone Prairie, north of Spokane, Washington, in the company of her husband and beloved pets, Lady and Nipper.
She is deeply loved and will be forever missed, remembered and in my (Cynthia's) thoughts daily.
She was a very loving wife, devoted mother, sister and friend to all she met.
She lived a life that deeply valued family and friends In lieu of flowers, memorial contributions can made to the Shriner's Hospital for Children in Spokane, Washington, where her son Bryan spent many of his early years of life, Parkinson's Disease Foundation or Leukemia Society.
Memorial Services will be at 11:00 AM on Saturday, October 25th, 2014.
Arrangements by Spokane Memorial Gardens, 5909 S. Cheney Road, Spokane, Washington 98224.
Local journalism is essential.
Give directly to The Spokesman-Review's Northwest Passages community forums series -- which helps to offset the costs of several reporter and editor positions at the newspaper -- by using the easy options below. Gifts processed in this system are not tax deductible, but are predominately used to help meet the local financial requirements needed to receive national matching-grant funds.
Subscribe to the Coronavirus newsletter
Get the day's latest Coronavirus news delivered to your inbox by subscribing to our newsletter.
---