News > Spokane
Inmate escapes from Geiger Corrections Center
Wed., Oct. 29, 2014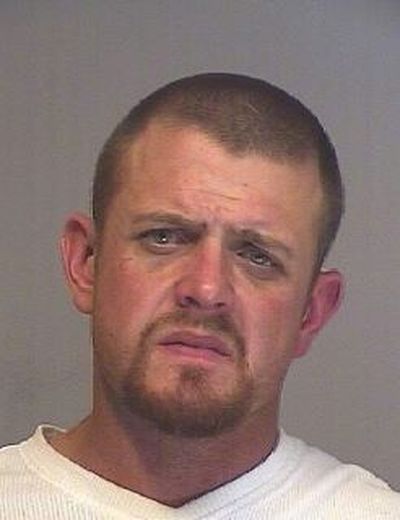 Officials at Spokane County Detention Services report that 33-year old Danny T. Kolle escaped from Geiger Corrections Center on Tuesday around 5:40 p.m. A preliminary investigation suggests Kolle may have had help from another inmate in his escape. That inmate will be interviewed later, and Spokane County Sheriff's deputies are continuing to follow leads and search for Kolle. Kolle was booked into the Spokane County Jail on Oct. 23 on investigation of two counts of motor vehicle theft, possession of motor vehicle theft tools and forgery. He is being held on $10,000 bond and has a Washington Department of Corrections hold. Kolle is a white male with a medium build, five feet nine inches in height, weighing 190 lbs. with brown hair, a goatee and hazel eyes. Kolle was last seen dressed in a black and white jumpsuit with "SC INMATE" written on the back and a tan jacket. The investigation is continuing and no further information is available at this time. Anyone with information is asked to call Crime Check at (509) 456-2233. If any member of the public comes in contact with Kolle, please call 911.
Local journalism is essential.
Give directly to The Spokesman-Review's Northwest Passages community forums series -- which helps to offset the costs of several reporter and editor positions at the newspaper -- by using the easy options below. Gifts processed in this system are not tax deductible, but are predominately used to help meet the local financial requirements needed to receive national matching-grant funds.
Subscribe to the Coronavirus newsletter
Get the day's latest Coronavirus news delivered to your inbox by subscribing to our newsletter.
---