News > Features
Russo on acting: 'It is a stressful job for me.'
Rene Russo discusses acting, her image, helping her husband and even Botox
Thu., Oct. 30, 2014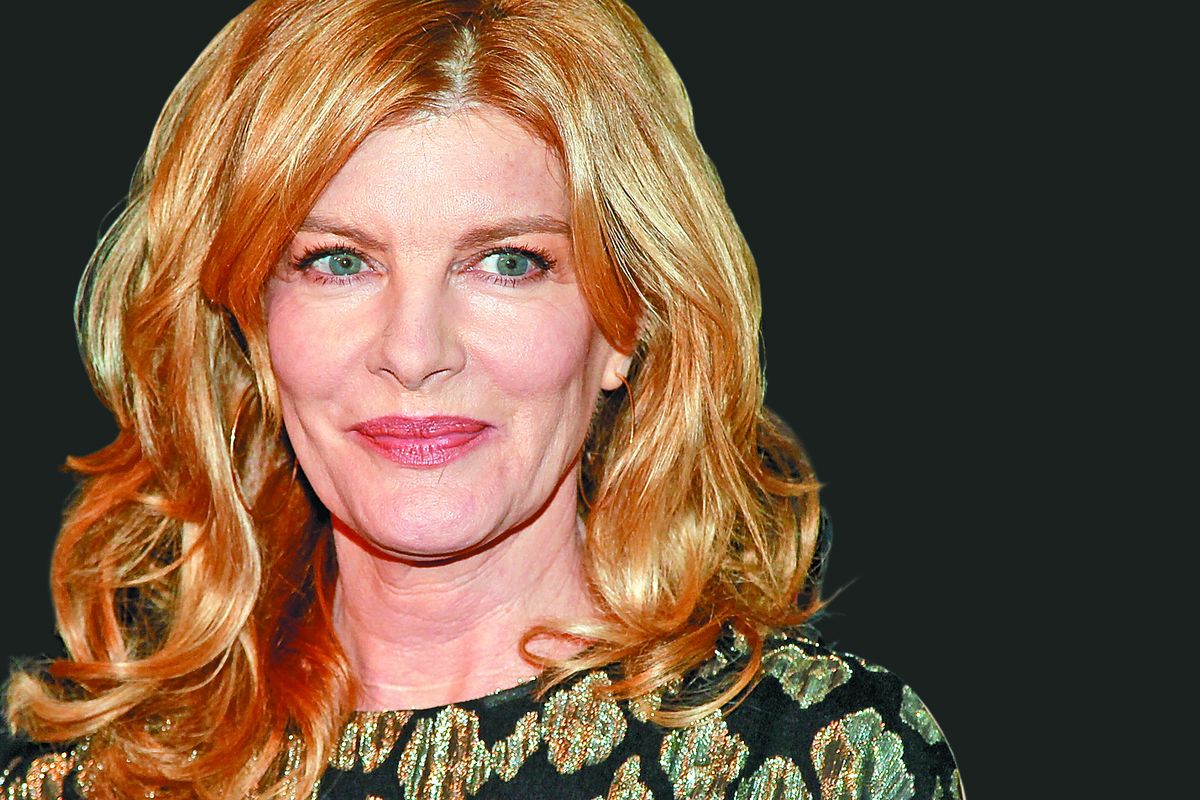 Rene Russo, attending the New York premiere of "Nightcrawler" earlier this week. The film marks her first major role since 2005. (Associated Press)
Rene Russo hasn't done much acting in the last decade. After starring opposite numerous handsome men – Pierce Brosnan in "The Thomas Crown Affair," Kevin Costner in "Tin Cup" – she took a long, self-imposed hiatus. She spent time with her daughter – Rose, now 21 and a student at Colgate University – gardened and tried to make up for dropping out of high school by learning the names of all of the presidents.
Though she had a small role as Thor's mother in the Marvel superhero franchise, Russo's first major part since 2005 comes in this month's "Nightcrawler." Written and directed by her husband, Dan Gilroy, the crime thriller follows a freelance cameraman (Jake Gyllenhaal) who sells his graphic footage to a local TV station where the overnight news producer (Russo) is desperate for better ratings.
Q: So have you missed acting?
A: Oh, hell no! I read an article the other day about Julianne Moore – who I totally respect – and she talked about how much she loves acting and how exciting it is for her. And I thought, "Wow, I wish I had a little bit more of that passion in my work."
Q: Did you ever feel that passion for acting?
A: No. I didn't. I dropped out of high school and started modeling pretty young. And I didn't have a job. What was I going to do? I had no education. It is a stressful job for me.
Q: What made you want to do "Nightcrawler," then? Was it because you'd be working with your husband?
A: That was part of it. I've seen Dan struggle for years. We've been married 21 years. We've popped a bottle of Champagne on too many occasions that fell apart. I say he's like rust. He never, ever, ever gives up. Only one time after movie after movie was shut down did he wallow. He said, "I feel like I'm writing in the sand." It makes me want to cry!
Q: You're tearing up!
A: I'm so happy for him. Look at me, I'm crying. It's ridiculous.
Q: Did you get along well on set?
A: A couple of times he came up and said, "I think you delivered that line a bit too sexy." I said, "Really? Because she (her character) does use sex appeal. Even if she doesn't realize, she has learned to use it." And later, he did go back and say, "OK, you were right."
Q: To many moviegoers, you've long been a sex symbol.
A: I think early in my career, I didn't choose films that were crappy films, necessarily, but I didn't go out and campaign for smaller, better roles. I thought, "I'm going to make some money." I looked at the future. I would have loved to go into more comedy. That didn't happen. I think I was pigeonholed pretty early on. And I started late in my career. I was 33.
Q: Pigeonholed as a bombshell?
A: Pigeonholed as the strong, confident woman – and the truth is, that's a real acting job for me. Strong and in control – I don't necessarily feel that way. I'm a little bit more scattered in my life. I'm more of a street girl, in a way. When I did "Lethal Weapon," they needed someone who could say " … you" with a gun and mean it – and because I was able to do that, I was pigeonholed in that way. But I think I would have been a good America's sweetheart. That's what I would have loved.
Q: Like Julia Roberts?
A: Or Cameron Diaz. I would have loved to do romantic comedies. That's what I think I would be best at.
Q: So you based most of your early choices on paychecks.
A: I mean, honestly, it was like, "How much does it pay?" I didn't always do that. I loved doing "Tin Cup." I loved working with Mel Gibson (in "Ransom" and two "Lethal Weapon" films). That was great fun.
Q: Do you keep in touch?
A: You know what? I owe him a call. I had a great time working with Mel. I have to say, he – out of all the actors that I've worked with – treated everyone equally.
Q: I think many people would be surprised to hear that, given some comments he's made in recent years.
A: Look, I've got to be honest – and he would say it himself – mental disease is really a disease. Yeah, he hurt a lot of people across the board. There's no question.
Q: Critics are responding positively to your performance in "Nightcrawler." Does that make you want to get back in the business?
A: I don't allow myself to get too excited because this business can be really disappointing at times. And then I have to think about getting dressed up and going to the award shows. It just sounds awful. They've got to be so stressful. And not everyone is thinking you're looking great. I went to the Academy Awards one year to present, and you get all dressed up and you're insecure anyway. And the next day, Joan Rivers said something like, "Oh, my God, what is wrong with her? Her hair is hideous." And that, like, really hurt me, you know?
Q: You look pretty amazing for 60.
A: People ask me, "OK, what do you do?" And what they're saying is "OK, what doctor do you go to?" I always say sun and smoking are bad. In terms of what I do to my face - laser is amazing. Because I've always had a ruddy complexion and big pores. I've held out on Botox forever. But I just did some literally last year and I have to say, I love it. OK, so I did that. But no filler or lips that's going to make you look strange.
Local journalism is essential.
Give directly to The Spokesman-Review's Northwest Passages community forums series -- which helps to offset the costs of several reporter and editor positions at the newspaper -- by using the easy options below. Gifts processed in this system are not tax deductible, but are predominately used to help meet the local financial requirements needed to receive national matching-grant funds.
Subscribe now to get breaking news alerts in your email inbox
Get breaking news delivered to your inbox as it happens.
---