Grapes, wineries thrive in Washington's apple region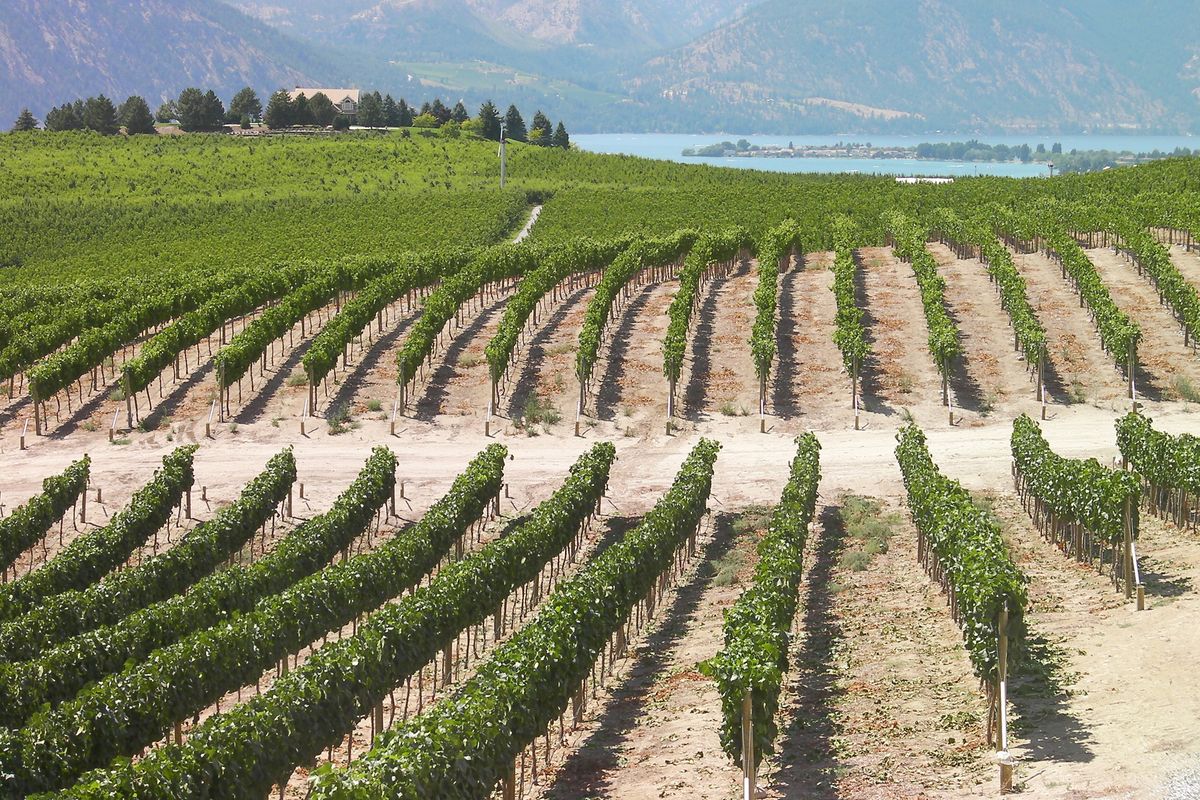 North-central Washington is the state's original wine country, and now it is making a strong case for being a significant region once again.
In 1874, John Galler opened Washington's first winery in East Wenatchee. It stayed open until 1910. A year later, Philip Miller opened the state's second winery across the Columbia River in Wenatchee.
Since Prohibition, however, north-central Washington has focused more on other agricultural pursuits. But in the past 15 years in particular, the region's wine industry has made a spectacular comeback, with no fewer than 60 wineries in and around Wenatchee, Leavenworth, Chelan, Cashmere, Quincy, George and Oroville.
Grape growers are fond of pointing out that wine grapes tend to grow well in the same regions where Red Delicious apples thrive, and that makes north-central Washington a great candidate for wine country. With the region's strong agricultural traditions, north-central Washington is primed for growth.
And in the past four years, we have seen important improvements in the wines via the annual North Central Washington Wine Awards, a competition we run for Foothills magazine and the Wenatchee World newspaper. This year's competition, which drew 244 entries from 37 wineries, culminated with a gala tasting and awards presentation Aug. 23 in Wenatchee.
In this year's competition, the wines showed so well, our two panels of judges were compelled to award 61 gold and unanimous double gold medals, a record for this competition.
The top wine came from Rio Vista, a small winery tucked into one of the more obscure locations in Washington. It overlooks the Columbia River along Highway 97 north of the cutoff to Lake Chelan. Its viognier, a difficult grape to work with, earned the judges' highest admiration.
Cave B Estate Winery, which is adjacent to the Gorge Amphitheater near George, won the medal for top dessert wine for its ice wine made from the sémillon grape.
And Martin-Scott, a winery in East Wenatchee, took home the award for best red wine with its cabernet franc.
Many of the wines from north-central Washington are made in small quantities (with some notable exceptions, such as those from Milbrandt Vineyards and Jones of Washington), so ask for them at your favorite wine merchant or contact the wineries directly.
Below are reviews of the top three wines. To see the full list, go to http://bit.ly/1tH3QNM or pick up the latest issue of Foothills magazine, which has reviews of all the gold medal winners.
Rio Vista Wines 2013 Antoine Creek Vineyards Viognier, Columbia Valley, $23: Viognier is so difficult to grow and make that it is a treat to find something as gorgeous as this effort from this winery near Lake Chelan. It opens with classic aromas of orange Creamsicle and nutmeg, followed by flavors of grapefruit, apple and orange, all backed with impressive acidity that makes this wine bright and luscious. This won best white wine and best in show.
Cave B Estate Winery 2013 Sémillon Ice Wine, Ancient Lakes of Columbia Valley, $38: This beautiful dessert wine opens with aromas of baked apple, nutmeg, clove and vanilla ice cream, followed by rich, bright, sweet flavors with delicious acidity and fantastic length. This won best dessert wine.
Martin-Scott Winery 2011 Cabernet Franc, Columbia Valley, $25: This East Wenatchee winery has been producing superb wine for years. This fantastic cab franc opens with aromas of vanilla, green olive, Rainier cherry and oak spice. On the palate, it reveals flavors of mint leaf, cherry and vanilla, all backed with bright acidity and sweet tannins. This won best red wine.
Eric Degerman and Andy Perdue run Great Northwest Wine, a news and information company. Learn more about wine at
www.greatnorthwestwine.com
.
---