News > Nation/World
Sawyer and ABC get Jenner interview
Tue., April 7, 2015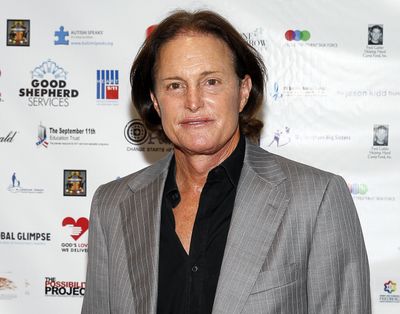 ABC said that Diane Sawyer will conduct a two-hour interview with Bruce Jenner that will air April 24.
ABC said the former Olympic champion and patriarch of the Kardashian television clan will give a "far-ranging interview." Jenner has not spoken publicly about it but he has been looking more feminine in appearance, and those in his inner circles have not challenged speculation that he is preparing to live as a woman.
There has been talk about a reality show that discusses Jenner's transition, but the E! Entertainment network that carries Kardashian programming has not commented about it. The Sawyer interview has been rumored for several weeks, but ABC didn't talk about it until Monday.
Oliver gets serious with Snowden
John Oliver has said any apparent acts of journalism he commits are solely in pursuit of a joke, but humor seemed to take a backseat in his interview with National Security Agency leaker Edward Snowden, which aired Sunday on HBO's "Last Week Tonight."
The interview, conducted in Russia, was something like a Frost/Nixon moment, proving the comedian can ask a hard-edged question. Oliver pushed hard against Snowden, whom he described as "the most famous hero and/or traitor in recent American history."
The comedian asked Snowden if he had read every document he leaked and fired back when Snowden replied that he understands what he turned over. "There's a difference between understanding what's in the documents and reading what's in the documents," Oliver said.
He also confronted Snowden about the New York Times publishing information he provided that may have compromised an operation in Iraq. "That is a problem," Snowden acknowledged.
"You have to own that, then," Oliver said. "You're giving documents with information you know could be harmful, which could get out there."
Oliver eventually moved on to somewhat lighter fare, showing man-on-the street reactions by Americans who don't know who Snowden is and reacting to the news that the NSA is able to collect some of the naked selfies Americans send each other in a database.
007 Daniel Craig is on the mend
James Bond may be indestructible, but the actors who play 007 are not. Daniel Craig has had arthroscopic knee surgery in between filming the latest Bond flick "Spectre."
Producers said he underwent a "minor procedure" during the Easter production break. He is believed to have suffered the injury while filming action scenes for "Spectre" in Mexico.
Eon Productions said Monday Craig will rejoin the production when it resumes filming at the famed Pinewood Studios in England on April 22.
The birthday bunch
Actor Wayne Rogers is 82. Country singer Bobby Bare is 80. Movie director Francis Ford Coppola is 76. Singer John Oates is 67. Singer Janis Ian is 64. Actor Jackie Chan is 61. Actor Russell Crowe is 51. Actor Kevin Alejandro is 39. Actor Conner Rayburn is 16.
Local journalism is essential.
Give directly to The Spokesman-Review's Northwest Passages community forums series -- which helps to offset the costs of several reporter and editor positions at the newspaper -- by using the easy options below. Gifts processed in this system are not tax deductible, but are predominately used to help meet the local financial requirements needed to receive national matching-grant funds.
Subscribe now to get breaking news alerts in your email inbox
Get breaking news delivered to your inbox as it happens.
---