A&E > Entertainment
Jazz trombonist Ryan Keberle brings his band for homecoming show
Fri., April 10, 2015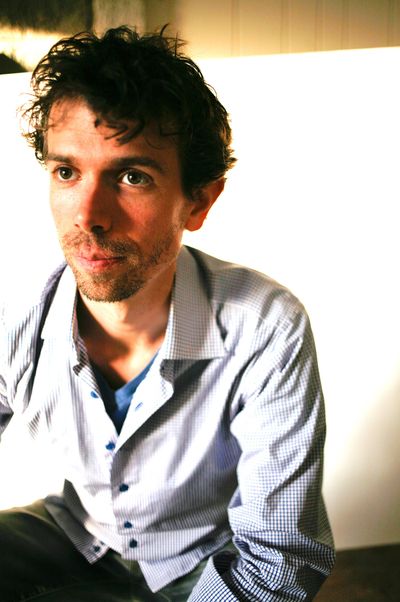 Ryan Keberle has been on tour before.
He's toured as a member of the jazz big band the Maria Schneider Orchestra. He's toured as a backing musician for indie pop singer-songwriter Sufjan Stevens.
This week, the acclaimed jazz trombonist and composer is on his first tour as a bandleader – and managing all that comes along with it.
Like making sure the five musicians of Ryan Keberle & Catharsis – and all their gear – can fit in the van they've rented for the trip.
"My bassist, who is bringing his bass – it's a huge object – he assures me we can fit it and a few suitcases into a Dodge Caravan," he said with a laugh. "We'll see."
Keberle – Spokane-raised, New York-based – will bring his band to the Bing Crosby Theater Friday for Keberle's first local show since 2013 (with the Spokane Jazz Orchestra), and his first as a bandleader.
So in addition to creating set lists and organizing rehearsals, Keberle is wearing the "tour manager" hat – booking gigs, arranging hotels, making schedules. It's "part of the dues a bandleader has to pay nowadays," he said in a phone interview Monday. It's ultimately worth it, he said, as people notice the hard work involved in bringing a group of this caliber on the road.
"It's a lot of work. We've done a lot of touring up and down the East Coast, but typically that means one or two nights," Keberle said. "This is an eight-night tour, so it's a lot of moving parts, and I've essentially done everything myself, which I definitely won't do again."
Catharsis – which consists of Keberle, bass player Jorge Roeder, Mike Rodriguez on trumpet and Eric Doob on drums – last fall released its second album, "Into the Zone," which garnered the group good notices and attention from the likes of NPR and the New York Times. Joined by vocalist Camila Meza, the group is performing original songs and standards from the band's two albums, maybe a rock tune or two, as well as a few new pieces. The tour kicked off in Seattle on Tuesday and will conclude Monday night in Arcata, California, where Catharsis will perform as part of the prestigious Redwoods Jazz Alliance series.
To get ready for the tour, the band – which typically plays once a month or so – had a busy January. New York hosted a major conference for the nation's presenters and promoters, which meant a lot of extra gigs for bands. Catharsis played a plum spot in the Winter Jazz Fest, which featured 100 bands in 10 venues.
"We had a successful gig, and it was totally packed, and booked a couple nice gigs as a result, so that was great," Keberle said.
Recent rehearsals have found the band members learning some new stuff.
"One of the things I really want to do on this tour is start to workshop some new music," he said. "Because most bandleaders, as soon as your record's out, you're already starting to think about the next one. .. So I've been writing new music and we've been running that."
Not unexpectedly, Keberle is looking forward to playing before a hometown crowd. The Mead High School graduate has played only rarely in Spokane since he moved to New York 15 years ago. He's planning on pulling out all the stops for tonight's show.
"I know my mom has a couple of favorites," Keberle said. "Definitely looking to put on a fun show and show people how much fun jazz can be. It doesn't have to be this unwieldy, this intimidating music that requires a grad level education to enjoy."
Local journalism is essential.
Give directly to The Spokesman-Review's Northwest Passages community forums series -- which helps to offset the costs of several reporter and editor positions at the newspaper -- by using the easy options below. Gifts processed in this system are not tax deductible, but are predominately used to help meet the local financial requirements needed to receive national matching-grant funds.
Subscribe to the Spokane7 email newsletter
Get the day's top entertainment headlines delivered to your inbox every morning.
---