News > Obituaries
Obituary: Dahmen, Roy Andrew
Age 85
Sun., April 12, 2015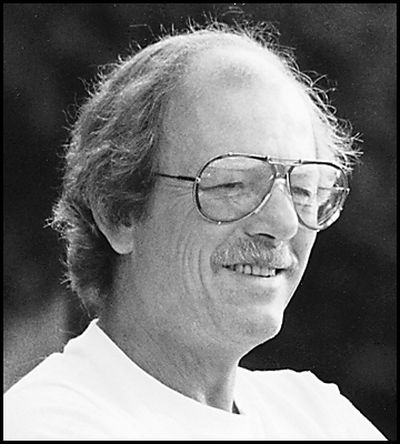 DAHMEN, Roy Andrew Roy Andrew Dahmen passed away from heart disease at the age of 85, on December 10, 2014, in Spokane, Washington.
Born on March 9, 1929, in Spokane, WA to Frank and Lucile Dahmen; he is preceded in death by his siblings, George, Bob, and Adele.
Roy grew up and spent most of his life in Spokane, graduating from Gonzaga Prep.
He married Beverlee Plowman on May 6th, 1952.
As a Naval Reservist, he was called into duty for the Korean War aboard the USS Essex.
Roy was a lifelong learner, attending WSU Extension School and deeply studying many different passions including music, bicycle touring, and chess for many years winning the US Chess Federation Correspondence Class Championship in 1992 and 93.
Photography was also a passion for him; he was the president of the Spokane Camera Club for a term and won many awards for his photos.
Roy worked for Proctor & Gamble for 30 years.
He and his family spent most of their summers at Twin Echo Resort in Idaho, where Roy spent many hours teaching his and many other children to waterski and enjoy the outdoors.
The legacy he created continues on the same lake spot enjoyed by his children and grandchildren.
He is survived by his wife Beverlee, his children Kim and wife Liza, Nanette, Carol, and Patrick Dahmen; Grandchildren: Marcus and Callie Dahmen, and Logan and Landon Harrington.
A Memorial honoring Roy will be held on April 26th from 1-4pm at the Eagles Lodge at 6410 N. Lidgerwood.
Local journalism is essential.
Give directly to The Spokesman-Review's Northwest Passages community forums series -- which helps to offset the costs of several reporter and editor positions at the newspaper -- by using the easy options below. Gifts processed in this system are not tax deductible, but are predominately used to help meet the local financial requirements needed to receive national matching-grant funds.
Subscribe now to get breaking news alerts in your email inbox
Get breaking news delivered to your inbox as it happens.
---