News > Obituaries
Obituary: Moe, Orville L.
Age 78
Sun., April 12, 2015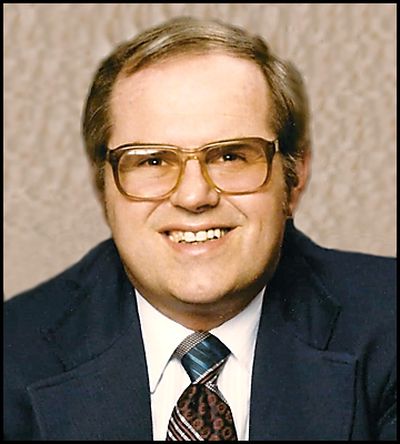 MOE, Orville L. November 26, 1936- April 9, 2015 Orville was born to Clarence and Georgia Moe on November 26, 1936 and lived his entire life in Spokane.
Growing up he worked for his father in the fuel business, Moe's Sudden Service.
He found the love of his life, Deonne while walking home from school when he was just 15 yrs.
old.
They were married a short time later and remained that way for over 62 years.
Orville and Deonne had three daughters, Kathy, Sue and Terry.
In the 60's, he and his dad, Clarence, rented an old airstrip in Deer Park and brought in timing equipment and restrooms and began putting on drag races.
This continued for many years.
He took part in several drag racing adventures, The Bustle Bomb, The Sleeprocker and The Batmobile.
The latter with driver Joe "Batman" Blaylock.
Orville and Don Wilbur teamed up to start the Spokane Auto, Boat, and Speed Show which ran for 49 years.
He also ventured into Calgary and Edmonton, Alberta Canada to put on the World of Wheels Car Show for several years.
Orville always had a dream of building a race facility for multiple types of motorsports.
The dragstrip came to fruition (thanks to hundreds of believing Unit Holders and his hard working family) with the first event being held in 1974, The AHRA Spring Nationals.
The Ă'Ë?
Mile Super Oval Track opened in 1977.
The 2-1/2 mile road course opened several years later.
After giving more than 40 years of his life to racing and Spokane Raceway Park, the facility was taken unjustly and this contributed to his death.
The fight continues on.
Orville was a giver, contributing to many organizations for kids and animals.
He was always willing to help people in need.
He was very loved and will be deeply missed.
He is preceded in death by his father, Clarence, mother, Georgia, and daughter, Kathy.
He is survived by his wife Deonne; daughters: Sue Ross and Terry (Bryan) Graham; grandchildren: Misty (Michael) Hoxie and Dawn (Dustin) Smith and great-grandchildren: Ethan, Drake, Donovan, Alexee, Ashton, Addison and Judith.
Visitation will be held Tuesday, April 14th 10:00am to 1:00pm at Heritage Funeral Home.
A funeral service will be held at Heritage Funeral Home Tuesday, April 14th at 2:00pm with burial to follow at Fairmount Memorial Cemetery.
In lieu of flowers please donate to the Shriners Children's Hospital.
Local journalism is essential.
Give directly to The Spokesman-Review's Northwest Passages community forums series -- which helps to offset the costs of several reporter and editor positions at the newspaper -- by using the easy options below. Gifts processed in this system are not tax deductible, but are predominately used to help meet the local financial requirements needed to receive national matching-grant funds.
Subscribe now to get breaking news alerts in your email inbox
Get breaking news delivered to your inbox as it happens.
---