News > Nation/World
People: Spring in his step, Rucker scores on new stage
Sun., April 12, 2015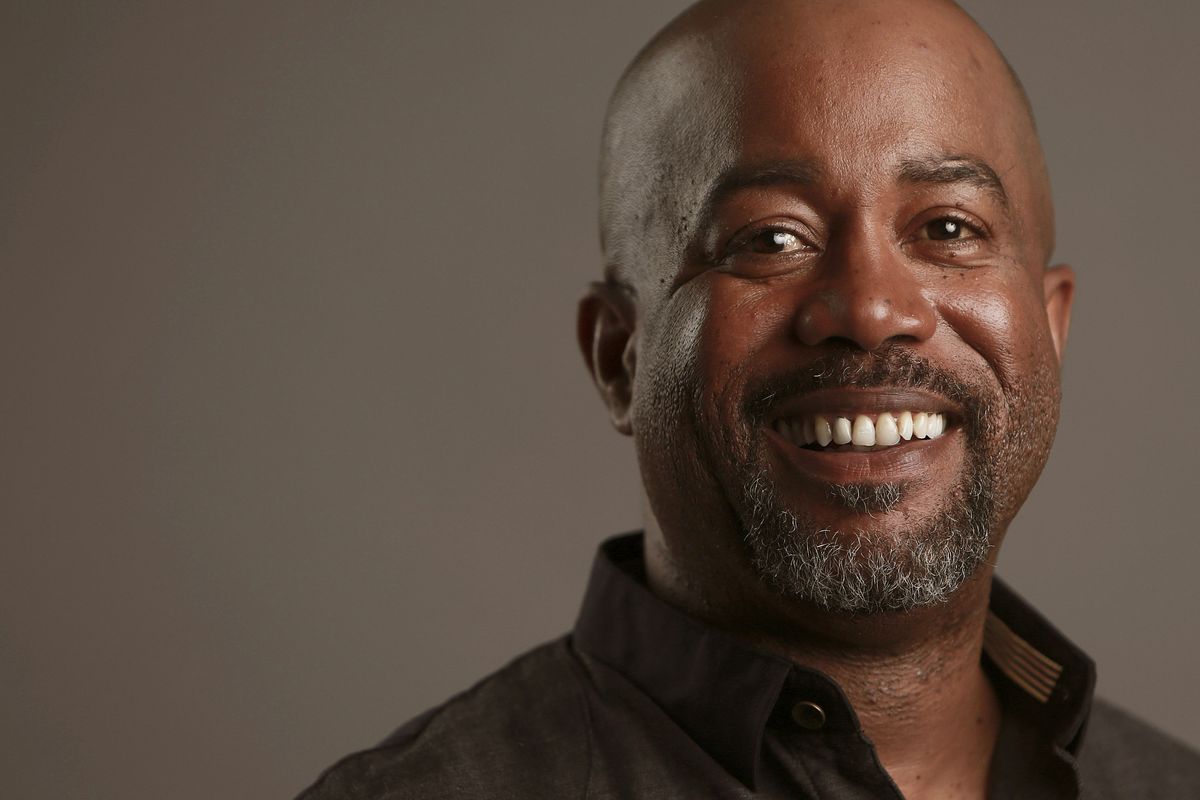 Rucker
Hootie and the Blowfish singer Darius Rucker caught a touchdown pass at South Carolina's spring football game Saturday, an annual tradition for Gamecocks coach Steve Spurrier.
South Carolina's coach each year calls on a guest receiver to come off the sideline and catch a long ball. This time it was Rucker, the Hootie singer and best-selling country artist and native of Charleston, South Carolina, who also attended the school in Columbia, South Carolina. Rucker caught a perfectly thrown ball from quarterback Connor Mitch.
Schieffer stepping down in summer
Veteran CBS News "Face the Nation" moderator Bob Schieffer announced last week at the Texas journalism school named for him that he'll be retiring this summer.
It's not his first retirement announcement but, at age 78, looks like it has a good chance of sticking. Schieffer was speaking to students at an annual symposium that bears his name at TCU's Schieffer School of Journalism in Fort Worth, his alma mater.
A former newspaper reporter at the Fort Worth Star-Telegram, Schieffer joined CBS News in 1969 and has been the network's chief Washington correspondent since 1992. He began at the political affairs show "Face the Nation" in 1991.
He had an unexpected career highlight starting in 2005, filling in as anchor of the "CBS Evening News" following Dan Rather's exit. He held the post for a year and a half until Katie Couric took over the role.
Nelly's bus stopped; drug counts filed
Rapper and reality TV star Nelly is facing felony drug charges after being arrested in Tennessee on Saturday.
The Tennessee Highway Patrol said in a news release that Nelly, whose real name is Cornell Haynes, was pulled over about 9:20 a.m. because the bus he was riding in failed to display a U.S. Department of Transportation and International Fuel Tax Association sticker.
According to the release, troopers smelled marijuana when they reached the bus. When troopers searched the bus, they found five rocks that tested positive for meth, as well as a small amount of marijuana and drug paraphernalia.
The St. Louis native is facing charges including felony possession of drugs and possession of drug paraphernalia. Nelly, 40, was released from Putnam County Jail on a $10,000 bond. His next court date is June 19.
The birthday bunch
Actress Jane Withers is 89. Jazz musician Herbie Hancock is 75. Rock singer John Kay (Steppenwolf) is 71. Actor Ed O'Neill is 69. Talk show host David Letterman is 68. Singer David Cassidy is 65. Actor Andy Garcia is 59. Country singer Vince Gill is 58. Rock singer Art Alexakis (Everclear) is 53. Folk-pop singer Amy Ray (Indigo Girls) is 51. Actress Shannen Doherty is 44. Actress Claire Danes is 36. Rock singer-musician Brendon Urie (Panic at the Disco) is 28.
Local journalism is essential.
Give directly to The Spokesman-Review's Northwest Passages community forums series -- which helps to offset the costs of several reporter and editor positions at the newspaper -- by using the easy options below. Gifts processed in this system are not tax deductible, but are predominately used to help meet the local financial requirements needed to receive national matching-grant funds.
Subscribe now to get breaking news alerts in your email inbox
Get breaking news delivered to your inbox as it happens.
---