News > Obituaries
Obituary: Haines, William T. "Bill"
Age 75
Fri., April 17, 2015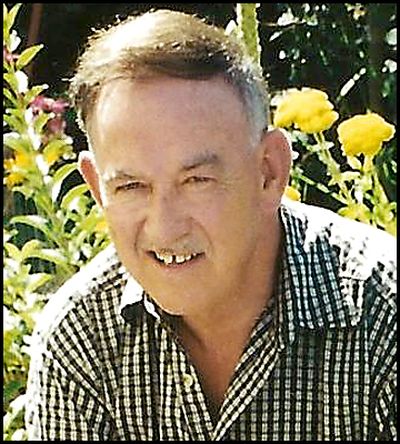 HAINES, William T. "Bill" (Age 75) William was born on March 4, 1940 to Myrtle and Arthur Haines in Columbia Falls, MT.
He passed away on April 10, 2015 after a 5 year battle with cancer.
Bill leaves behind his wife Beverly Joyce who was a nurse at Deaconess for over 40 years; daughter Anna Marie (Bobb) Brockly and children of Folsom, CA; sons Mike (Julie) Haines and family of Spokane, Kelly Haines and Adam Haines of Spokane, step-daughter Kelly (Ken) Owens and family of Spokane, stepson Kevin Autrey and family of Spokane, and his twin brother Manford "Jeff" (Kathy) Haines of Spokane.
Bill was preceded in death by his parents and twin sister and brother Donna and Donald.
Bill and Jeff were barbers for 48 years and practiced at the Southside Barber Shop and Lincoln Heights Barber Shop.
Bill was a scratch bowler and loved to fish and hunt.
Bill also loved the Seahawks and served proudly in the United States Coast Guard.
Visitation will be held on Thursday, April 16, 2015 at Heritage from Noon to 5:00PM, Friday from 8:00AM to 5:00PM and Saturday from 8:00AM to 1:00PM.
A Funeral Service will be held on Saturday, April 18, 2015 at 2:00PM at Heritage as well.
Memorial Contributions may be made to the Hospice of Spokane Hospice House North, 1212 S. Arthur St., Spokane, WA 99202.
The family would like to thank Dr. Anthony and staff at Evergreen Oncology for their loving and compassionate care.
Local journalism is essential.
Give directly to The Spokesman-Review's Northwest Passages community forums series -- which helps to offset the costs of several reporter and editor positions at the newspaper -- by using the easy options below. Gifts processed in this system are not tax deductible, but are predominately used to help meet the local financial requirements needed to receive national matching-grant funds.
Subscribe now to get breaking news alerts in your email inbox
Get breaking news delivered to your inbox as it happens.
---