News > Obituaries
Obituary: Ainley, Virginia (Warren) "Ginny"
Age 87
Sun., April 19, 2015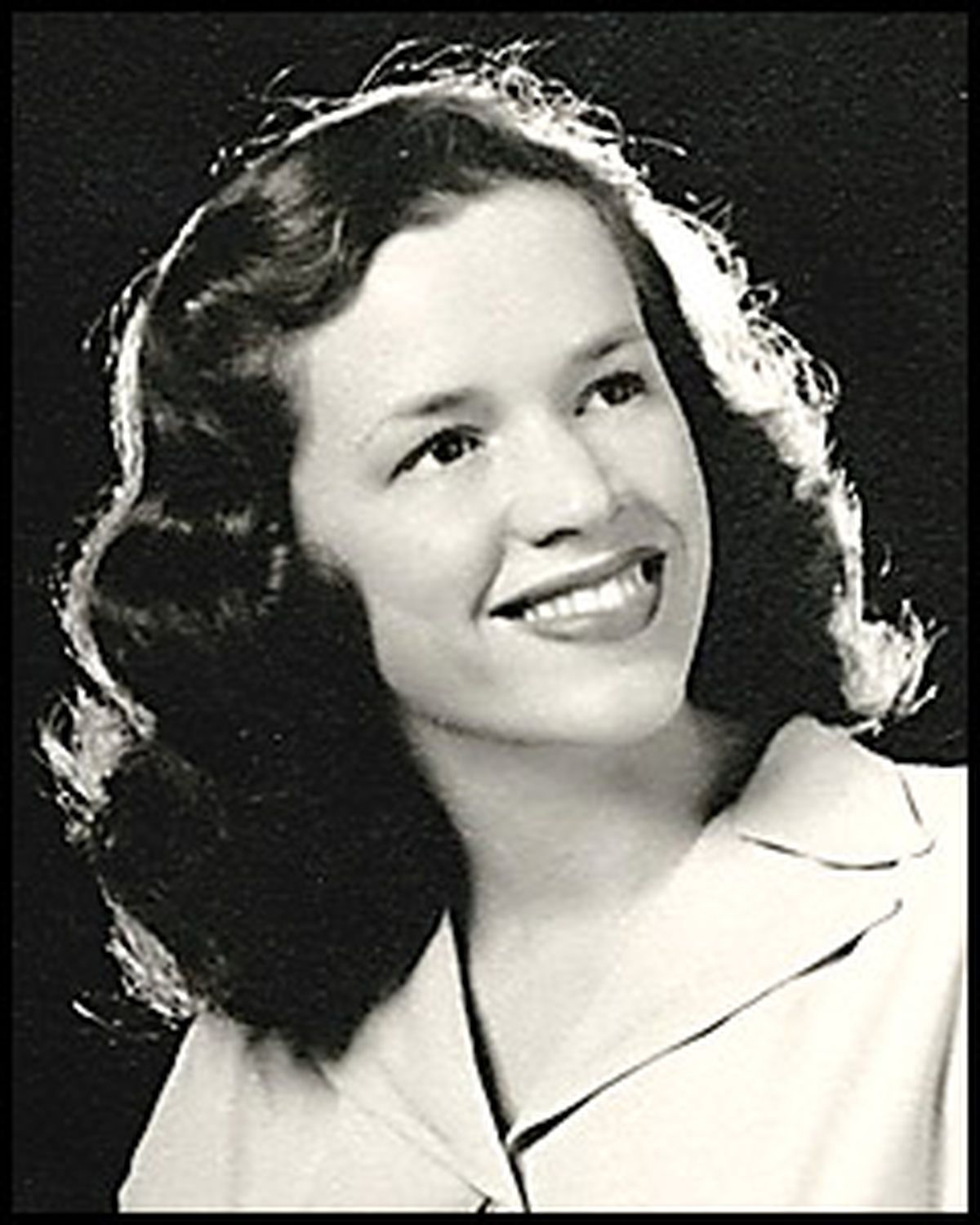 AINLEY, Virginia (Warren) "Ginny" (Age 87) Ginny died Wednesday, April 8, 2015 in Spokane, WA.
She was born on October 25, 1927 in Osaka, Japan where her parents, Dr. Frank and Lucile (Secord) Warren were serving as missionaries.
They lived in Seattle from 1933 until 1940, upon which Ginny and her family moved to Spokane where her father accepted the position of Whitworth College President.
She lived with her family in the President's Mansion until she was married.
It was during those years that Ginny learned the art of homemaking and hospitality as she watched her mother entertain college dignitaries, missionaries and even the Governor of Washington.
Ginny graduated from North Central High School in 1945 and Whitworth College in 1949.
While studying at Whitworth, Ginny fell in love with Charles "Chuck" Howard Ainley and the two were married on June 4, 1950.
In 1957 while living in Spokane, Chuck and Ginny welcomed their first son, Gregory Scott, followed by a second son, David Paul in 1959 in San Jose.
After moving back to Spokane in 1962, they welcomed a third son, Charles Warren and settled in on Westover Road, where they would live for more than 30 years together.
Ginny had three loves in her life- her Lord, her family, and Whitworth and she served all three with a full heart and willing hands.
As a daughter of a pastor, missionary and Christian college president, Ginny knew the Lord from an early age, but made a fresh commitment to her faith in the early 1970s when she and her family experienced a personal revival.
She and Chuck served faithfully as youth leaders, marriage counselors, and worship team members at their church, The Rock of Ages where she also worked as secretary for several years.
Ginny's home was a gathering place and a refuge for family, friends and new acquaintances.
Without hesitation, Ginny willingly expanded her family to include whoever needed a meal, a prayer and a place to stay.
Her home was filled with love, laughter, great food and plenty of worship.
Many of her guests would comment on the candlelight and fresh flowers that would grace her table at every meal, even breakfast, and she would respond with, "It's an expression of my love and respect for family and friends."
Ginny showed her love to all of us by making us feel peace, comfort and the knowledge that we were each special for just being a part of her life.
Chuck and Ginny loved to travel and camp.
Their children and grandchildren have many special memories of camping together all over the Northwest and through the National Parks.
During her days at home, Ginny would tend to her beautiful gardens, pray daily for her family and create wonderful meals and homemade treats.
She loved serving through her church and the Whitworth Women's Auxiliary, where her Christmas Fudge was a hot commodity at the Holiday Bazaar.
She was a devoted wife, mother and grandmother who will be deeply missed by her family and friends.
Ginny is survived by her sister Joyce Starrett of Redmond, WA; her children, Greg of Spokane, David (Evelyn) of Spokane and C. Warren (Glenna) of Camas, WA, her grandchildren, Dave (Jill), Nathan (Lindsay), Stephan (Corrie), Kayla (Chris) Fry, Ben (Hannah), Jared (Danielle) and Kellen; her six great-grandchildren, McKennah, Camdyn, Quinn, Lorelai, Colby and Ethan; and numerous cousins, nieces and nephews.
She was preceded in death by the love of her life, her husband of 45 years, Charles (Chuck) Ainley in 1995 and her brother Kenneth Warren in 1988.
A Memorial Service for Ginny will be held on Saturday, April 25, 2015 at Seeley Mudd Chapel on the Whitworth University Campus at 1:00 in the afternoon.
Reception will follow.
The family wishes to thank the tender and loving staff at Northpointe Retirement Center, where Ginny lived for the last five and one half years of her life and Horizon Hospice for their excellent care in Mom's final days.
Local journalism is essential.
Give directly to The Spokesman-Review's Northwest Passages community forums series -- which helps to offset the costs of several reporter and editor positions at the newspaper -- by using the easy options below. Gifts processed in this system are not tax deductible, but are predominately used to help meet the local financial requirements needed to receive national matching-grant funds.
Subscribe now to get breaking news alerts in your email inbox
Get breaking news delivered to your inbox as it happens.
---