News > Obituaries
Obituary: Hall, Donald Dean
Age 79
Sun., April 19, 2015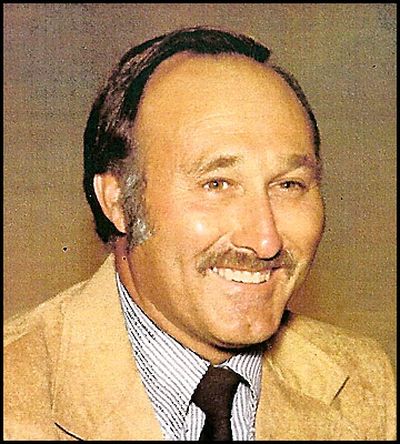 HALL, Donald Dean (Age 79) In Remembrance Donald was born September 28, 1935 to Myrle and Genevieve Hall on a farm near the historic town of Brownville, NE.
In 1938 his parents moved to a farm near Stella, NE where he attended a country school.
In 1949 his parents moved to a farm near Shubert, NE where he graduated from high school.
In 1958 he graduated from the University of Nebraska.
He was drafted into the army two weeks after graduation.
Most of his time in the army was spent at Ft. Lewis, WA where he fell in love with Washington State.
Upon discharge he worked for the Nebraska Dept.
of Roads.
In 1961 he met the love of his life, Marilyn, whom he married in 1963.
That same year he went to work for a private developer.
In 1967 he started working for the University of Nebraska in the Agronomy Department where he spent 32 years and received an Outstanding Achievement Award.
He retired in 1999.
In 1972 they moved from Lincoln to Eagle, NE where he was on the Board of Adjustment, Chairman of the Park Board, and Chairman of the Planning Commission.
In 1999 they moved to Kettle Falls, WA.
In 2003 he joined the Kettle Falls Rotary where he was twice named Rotarian of the year.
He helped build no less than four Habitat Houses.
In 2014 he resigned from the Kettle Falls Civil Service Commission after serving five years.
In May 2014 he was diagnosed with pancreatic cancer and passed away April 11, 2015 after a long and valiant fight.
He is survived by his wife Marilyn, brother Gary (Carolyn) Hall of Omaha, NE, sister Sandy (Tony) Bruning of Lee's Summit, MO, sister Mary Conradt of Torrance, CA, brother-in-law John (Carol) Russell of Henderson, NV, sister-in-law Beverly (Larry) Oestmann of Eagle, NE, Aunt Deloris Stiers of Nemaha, NE, Uncle Tom (Marilyn) Urwin of Blair, NE, numerous nieces, nephews and cousins.
His last request as stated was "Do not grieve for me, 'twas Heaven here on Earth with my beautiful wife Marilyn."
Local journalism is essential.
Give directly to The Spokesman-Review's Northwest Passages community forums series -- which helps to offset the costs of several reporter and editor positions at the newspaper -- by using the easy options below. Gifts processed in this system are not tax deductible, but are predominately used to help meet the local financial requirements needed to receive national matching-grant funds.
Subscribe now to get breaking news alerts in your email inbox
Get breaking news delivered to your inbox as it happens.
---