News > Obituaries
Obituary: Helmbrecht, Patricia Ann
Age 83
Sun., April 19, 2015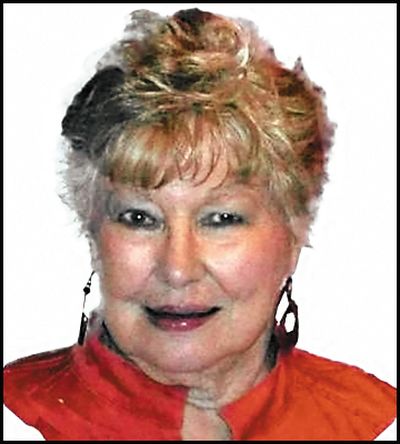 HELMBRECHT, Patricia Ann June 9, 1931 - April 11, 2015 Beloved mother, grand-mother, sister and friend, Patricia "Patti" Helmbrecht passed away on April 11, 2015 in Spokane, WA, surrounded by her loving family.
She was born on June 9, 1931 in Spokane to Cotter and Hazel Madden.
Having lost her father to a sudden illness when she was eight, Patti was raised by her mother and graduated from Holy Names Academy in 1949 where she developed many enduring friendships.
In 1952 she married John Helmbrecht; they had four children: Lisa, Steve, Julie and Sara, who gave her ample opportunities to perfect her parenting skills.
After a series of moves to Chicago, Cincinnati and Los Angeles, the family returned to Spokane in 1973.
Following Sara's graduation from high school, Patti embarked on her professional career starting with the hospitality industry in corporate sales at the Sheraton Hotel.
Patti then enjoyed a long career in the grocery industry as a product merchandiser for Kraft Foods, a strenuous but rewarding role she continued to perform with great dedication well into her 70's.
Patti was proud of her family, had an amazing array of friends who were her main source of fun and laughter, and was a positive, grateful person and role model.
She relished being known as "Grandma Patti" (aka "GP") and established meaningful relationships with her grandchildren by being trustworthy, approachable and, in their words, "spunky and hip."
Although they divorced in 1988, Patti and John remained close friends through his passing in 2008, and she welcomed John's wife, Charlotte Bouley, as a friend and a member of her family.
Patti was preceded in death by her parents and her brother, Michael Madden.
She is survived by her children and their spouses: Lisa (Randy LaBeff) Helmbrecht of Spokane, Steve (Theresa) Helmbrecht of Spokane, Julie (Eric) Tucker of Spokane, Sara (Curt) Hines of Redmond, WA; grandchildren: Stephanie and Jacob Tucker, Lauren and Brett Helmbrecht, and Aaron (Lindsay) Hines; her sister Shirley (Del) Hirzel, and numerous nieces and nephews.
The family would like to thank the medical and nursing staff at Deaconess Hospital and at Touchmark for the attentive care she received.
A celebration of her life will be held at Manito Golf & Country Club, 5303 S. Hatch Road, Spokane, on Thursday, June 18 at 5:00 pm.
In lieu of flowers, donations may be made to Gonzaga Preparatory School, 1224 E. Euclid Ave., Spokane, WA 99207.
Patti/Mom/Grandma Patti/Aunt Patti, you will be greatly missed by your family and friends who dearly loved you.
Local journalism is essential.
Give directly to The Spokesman-Review's Northwest Passages community forums series -- which helps to offset the costs of several reporter and editor positions at the newspaper -- by using the easy options below. Gifts processed in this system are not tax deductible, but are predominately used to help meet the local financial requirements needed to receive national matching-grant funds.
Subscribe now to get breaking news alerts in your email inbox
Get breaking news delivered to your inbox as it happens.
---