News > Obituaries
Obituary: Mortensen, Marilynn Jewell
Sun., April 19, 2015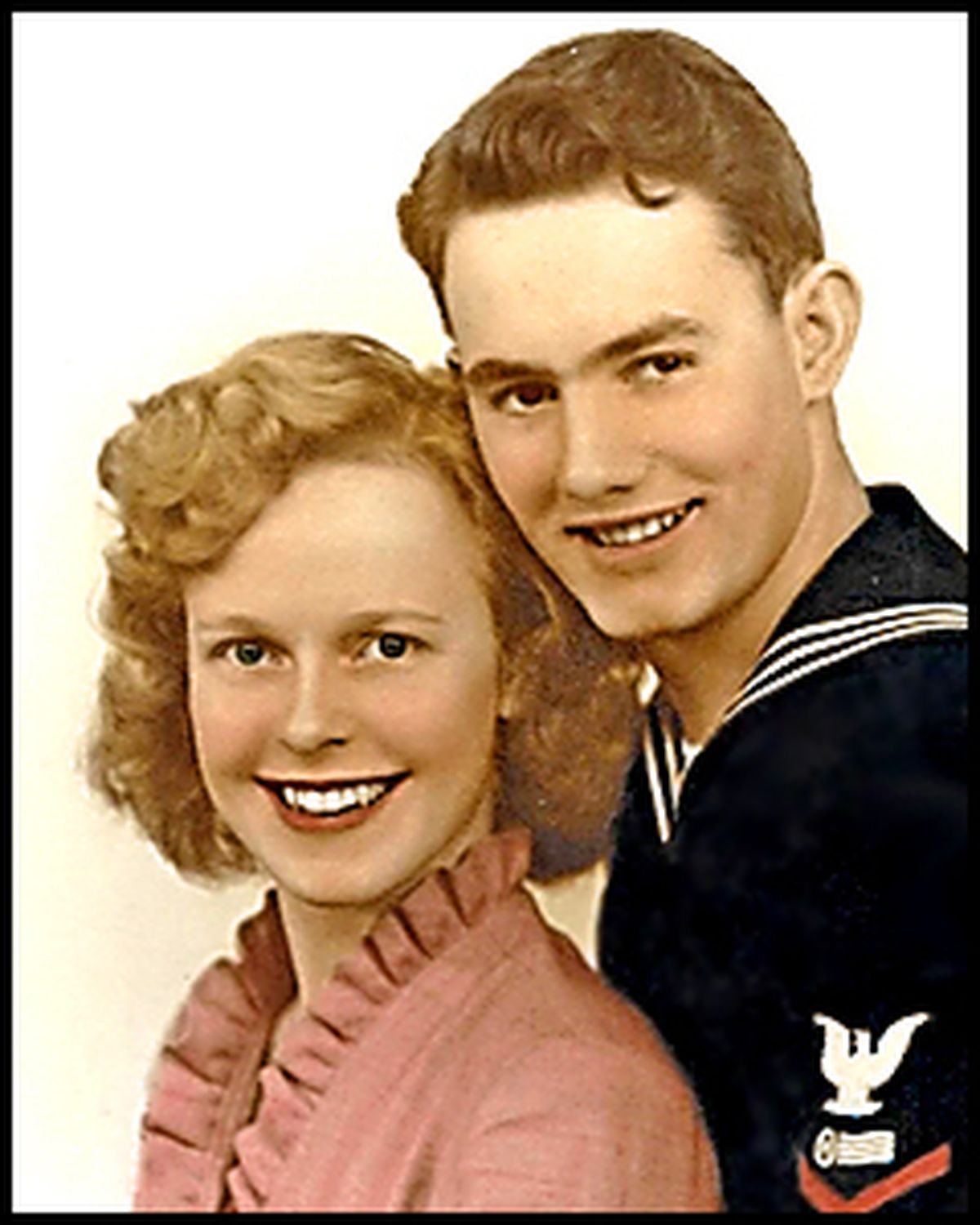 MORTENSEN, Marilynn Jewell "Jensen" (Age 91) Marilynn was born April 1, 1924, in Opportunity, WA, to Aaron and Minnie Jensen, and passed away peacefully on April 14, 2015, the younger sister of Maxine Jensen.
She was preceded in death by her parents; sister; husband, Norman Tom Mortensen; and son, Monte Norman Mortensen.
Marilynn and Norman met during WWII, married and had three sons and eight grandchildren, Monte and Colleen Cariss (Hilary, Heather and Aaron); Jerry and Becky (Shelby, Shannon and Adam); and Tom and Susan (Bart and Erica) Mortensen.
They were also blessed with 11 great-grandchildren.
Travel to Utah, to visit relatives, and seeing parts of the country filled their retirement years; but there was no place like home on Willow Road and the cabin on Bottle Bay, that Norman built.
Always proud to be a graduate (1942) / alumni of West Valley High School, her children, grandchildren and great-grandchildren have continued the tradition as WV eagles too.
Known to them as "Grandma Suze", Marilynn was happiest having all eight grandchildren at once to prepare for the holidays, play dress-up, work in the garden and play a mean game of pinochle or cribbage.
Her time invested in her grandchildren created a solid bond between the eight that will remain strong and steady for many years to come.
She was one of the kindest people you would ever know, loved her family unconditionally and made the best dinner rolls that no one has been able to match or figure out the recipe for.
We will miss her so; her twinkle in those beautiful blue eyes and sense of humor that remained until her passing.
For someone who had lost so much as her life was coming to an end in the later years; she gave so much to those who were privileged to know her.
A special thanks to the staff of Colonial Courts, who provided care and friendship to our beloved Grandma Suze.
There will be a graveside service at Pines Cemetery, 1402 S. Pines Rd., Spokane Valley, WA, in the mausoleum, on Saturday April 25, 2015 at 11:00 a.m.
Local journalism is essential.
Give directly to The Spokesman-Review's Northwest Passages community forums series -- which helps to offset the costs of several reporter and editor positions at the newspaper -- by using the easy options below. Gifts processed in this system are not tax deductible, but are predominately used to help meet the local financial requirements needed to receive national matching-grant funds.
Subscribe now to get breaking news alerts in your email inbox
Get breaking news delivered to your inbox as it happens.
---