Sports > Outdoors
Online hunter education connects in Washington
Sun., April 19, 2015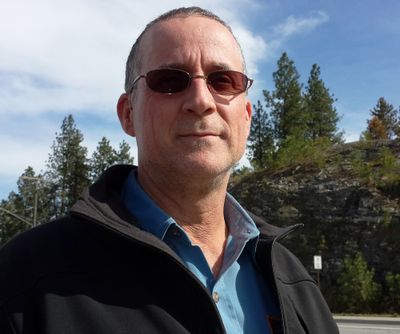 Washington's online hunter education course is on the verge of becoming more popular than the classroom version that's been a hunting requirement since 1957.
Of the 16,678 people who registered in the state's hunter ed program last year, 51 percent took the traditional classroom course and 49 percent took the online course that debuted in 2009. 
"Public demand for the online class is increasing every year," said David Whipple, Washington Department of Fish and Wildlife Hunter Education Division manager.
Successfully passing a hunter education course is a prerequisite for purchasing a hunting license in all 50 states and most of Canada.
The traditional classes involve a minimum of 10 hours of classroom instruction and often at least 15 hours. Typically, these classes are taught during three-hour evening sessions spread over a week or two and conducted by certified instructors.
Online courses can be done in a progression at home at any time. Participants must complete a "chapter" and requirements and quiz before moving on to the next block.
Both classroom and online students also must attend a field practicum with instructors to demonstrate safe gun handling, decision making and shooting skills.
"I was skeptical about an online course," said Keith Trowbridge, 52, echoing the sentiments of most state's 850 volunteer hunter ed instructors. "But now I'm sold – fully aboard," said the service manager at Gus Johnson Ford, who's been an instructor for more than 10 years.
Trowbridge was recognized recently by the state's association of certified instructors for his effort to facilitate the online course last year.
"When you've been with students all week long during a traditional course, you know in your gut whether they're ready or not," he said.
"With online, you don't see them until the end. It was out of my comfort level at first."
But online students and the online course have impressed him.
"The course is pretty intensive," he said. "We still meet them in person and check them for muzzle control and other important safety skills."
Last year, Trowbridge took on the new challenge of leading a team of instructors to provide more field skills courses to meet the online course demand in the Spokane area, said Mike Whorton, Fish and Wildlife Department regional hunter education coordinator.
"With the help of instructors Carl Beach, Tom Higgins, David Pierce, Dave and Brent Redinger, Thomas Smith and Mike Wisor, the team certified more than 325 students in 2014," Whorton said. "That's huge.
"The public is changing and hunter education is changing, too."
The Spokane-area students have ranged in age from 9 to 58, "and we've certified about 90 percent of them," Trowbridge said.
Whipple said the statewide rate of students passing the course for the online class is about 97 percent.
The total number of hunter education students certified in 2014 was 13,622. We had 16,678 register, but some of them don't show up or complete the course."
Trowbridge was a runner-up in the recent voting for the state's top hunter education instructor award because of the way he stepped up to address the growing online demand, Whorton said. The growing number of students completing the online course faced a bottleneck of trying to schedule a field practicum with traditional class instructors in order to be certified.
"Keith helped process two online practicums every month," Whorton said.
The team used the agency's Power Point On-Line review presentation, reviewed gun and archery handling skills and incorporated a comprehensive seven station scenario field course with elements such as how to properly cross a fence while hunting, Whorton said.
"Chief instructor Trowbridge characterized the online course as the future and more hunter education instructors need to embrace it," he added. "Student success surpassed expectations."
In addition to being certified, hunter education instructors also bring to the classroom years of experience and family history, not to mention some bias for traditional education.
"Our difficulty is convincing traditional instructors that the online course is good," Whorton said.
Parents also are split on whether they want their kids to take the hunter education course online or with in-person instruction in a classroom setting, he said.
"But a lot of online students are older than 18," he said.
Anyone born after Jan. 1, 1972, must complete a certified hunter education course before being eligible to buy a state hunting license.
Local journalism is essential.
Give directly to The Spokesman-Review's Northwest Passages community forums series -- which helps to offset the costs of several reporter and editor positions at the newspaper -- by using the easy options below. Gifts processed in this system are not tax deductible, but are predominately used to help meet the local financial requirements needed to receive national matching-grant funds.
Subscribe to the sports newsletter
Get the day's top sports headlines and breaking news delivered to your inbox by subscribing here.
---