Sports > Outdoors
Out & About: Spokane Mountaineers' centennial celebrated with 100 hikes program
Sun., April 19, 2015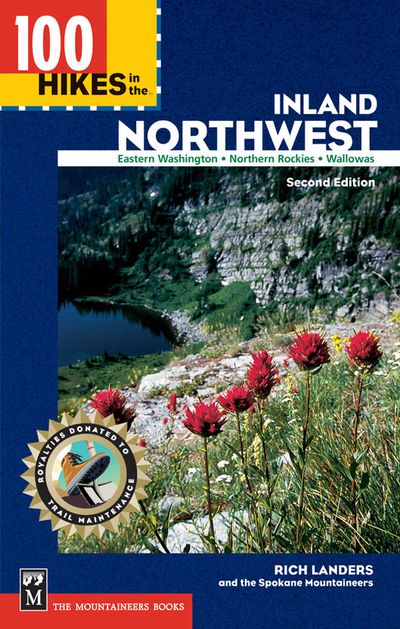 OUTBACK – The Spokane Mountaineers are planning a series of events this year to celebrate the club's centennial, including a free program, The Making of 100 Hikes, starting at 7 p.m. on Monday at Mountain Gear Corporate Offices, 6021 N. Mansfield.
Rich Landers, guidebook author and The Spokesman-Review's outdoors editor, will offer insight into the years of effort that went into selecting and researching 100 of the region's best routes for the popular regional guidebook.
Decades of Spokane Mountaineers' outings to their favorite trails laid the groundwork for what would become the bible for the region's hikers.
Trail efforts told at annual gathering
OUTDO – The Washington Trails Association is hosting its annual Ales and Trails event on Thursday to gather hikers to talk about trips and trails as well as trail maintenance projects the group organizes with volunteers.
The group will provide hors d'oeuvres to go with a no-host selection of 33 craft beers during the open-house gathering, 5:30-7:30 p.m., at The Black Diamond, 9614 E. Sprague Ave.
Antarctica climbers hit two stops in Spokane
OUTCHILL –Professional climber Mike Libecki and climber-filmmaker Cory Richards are headed to Spokane on Tuesday to present a chilling multimedia program about their journey to Antarctica.
The 7 p.m. program is part of the "National Geographic Live!" series at the INB Performing Arts Center.
The climbers endured harsh conditions during a 10-day, 2,000-foot first ascent of Bertha's Tower.
Before the INB performance, the climbers will be at Mountain Gear, 2002 N. Division, 4-5 p.m., to sign posters and answer questions.
Tickets for the series are available from WestCoast Entertainment or Mountain Gear.
BLM opens road to Towell Falls
OUTROUTE – The gate has been opened temporarily at Escure Ranch to allow motor vehicles to drive the road three miles into Towell Falls.
The 14,000-acre Rock Creek Recreation Area site managed by the U.S. Bureau of Land Management south of Sprague is not the realm of hikers and mountain bikers for most of the year, but the road is opened to the falls in the window between the spring mud season and the fire-danger season, which starts sometime in June.
High-clearance vehicles are recommended, said Steve Smith, BLM recreation planner.
The road follows Rock Creek, which is open for fishing each year from the Saturday before Memorial Day to Oct. 31.
Local journalism is essential.
Give directly to The Spokesman-Review's Northwest Passages community forums series -- which helps to offset the costs of several reporter and editor positions at the newspaper -- by using the easy options below. Gifts processed in this system are not tax deductible, but are predominately used to help meet the local financial requirements needed to receive national matching-grant funds.
Subscribe to the sports newsletter
Get the day's top sports headlines and breaking news delivered to your inbox by subscribing here.
---