News > Obituaries
Obituary: Kennedy, Laurie Ann
Age 56
Wed., April 29, 2015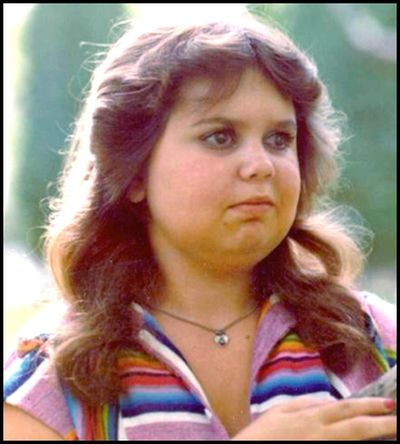 KENNEDY, Laurie Ann Was born in Spokane, WA.
at Sacred Heart hospital on September 9, 1958, to Earl and Sharol Kennedy.
Laurie passed away April 23 at 6:30pm at Holy Family Hospital.
Laurie attended Bancroft grade school and Havermale Jr. High.
She graduated from North Central High School and went on to Spokane Falls Community College, where she met her husband and caregiver Mark.
She excelled in college, and received an AAS degree in early childhood education, graduating with honors in 1983.
Laurie became the first blind student in Spokane to use AT&T's brail edition of "We Learn about the Telephone."
She was a member of the Lilac Blind Foundation, and Day out for the Blind.
Although she could no longer physically attend their groups, she remained lifelong friends with them all.
She was an active reader of recorded books and read more than 3000 in her lifetime.
She loved the smell of flowers, the sounds of birds singing, her pets, and the playful laughter of children.
Laurie was a positive and happy person throughout her life, and was an inspiration to all who knew her.
Laurie had a hard journey in life.
She had severe JRA, and over the last thirty-five years, she had eight joint replacements (hips, knees, shoulder and elbow.)
She was blind and had artificial eyes.
She had severe PAD and lost her right leg and two toes on her left foot, and was in the process of losing her other leg and both hands to it.
She also had a severe heart murmur, Lupus, Addison's disease, Osteoporosis, and a host of other difficult medical issues.
Throughout it all, she never complained; she was the strongest human that her family and friends have ever known.
Laurie is survived by her loving husband and soulmate Mark Maloney, her loving sister Pam Grater and husband Mark, her loving godmother and aunt Dorothea Moore, her lifelong best friend Karen Bartholomew, her cousin Katherine and other cousins, nephews, and nieces; as well, she is also survived by her mother Sharol, and sister Cindy Harris.
She was preceded in death by her father Earl, uncle Frank Moore, cousin David Moore, and her beloved grandmother Monica Schroyer.
Her husband stated that Laurie was his guardian angel, and that he was her knight in shining armor.
Together they made each other's life whole.
We will forever miss Laurie's infectious laughter and love for the rest of our life.
A memorial and potluck will be held on May 2nd at 3:00pm in Laurie's backyard garden (5724 N. Lacey St.); all who knew her are welcome to come and remember her, and say goodbye.
To view Laurie's online memorial, please visit www.hennesseyfuneralhomes.com.
"Laurie, you can see, run, and dance now; finally and forever more.
Travel well my love…"
Local journalism is essential.
Give directly to The Spokesman-Review's Northwest Passages community forums series -- which helps to offset the costs of several reporter and editor positions at the newspaper -- by using the easy options below. Gifts processed in this system are not tax deductible, but are predominately used to help meet the local financial requirements needed to receive national matching-grant funds.
Subscribe now to get breaking news alerts in your email inbox
Get breaking news delivered to your inbox as it happens.
---