News > Idaho
Obama signs Sawtooth legislation
Three new Idaho wilderness areas
UPDATED: Fri., Aug. 7, 2015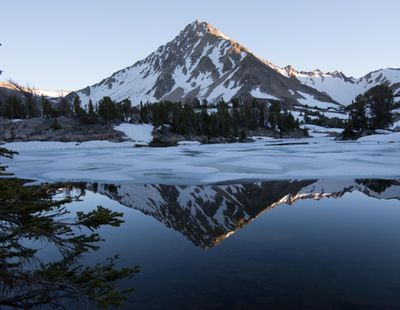 With the stroke of a pen, President Obama added three new wilderness areas to Idaho this morning. He signed the Sawtooth National Recreation Area and Jerry Peak Wilderness Additions Act, adding about 275,665 acres in the Boulder-White Clouds region to the National Wilderness Preservation System. The bill passed the Senate unanimously on Tuesday. Work on the project by Rep. Mike Simpson, R-Idaho, stretched over 13 years as he worked to get consensus among different groups wanting to use the area.
Here's a link
to our most recent previous coverage of the proposal. At the signing in the Oval Office, Obama sounded a bit like the Chamber of Commerce for Idaho: "I think everybody here knows that one of the prettiest states we have with some of the greatest national treasures is the great state of Idaho… This is a remarkable area. It is used by fishermen, hunters, rafters, people taking hikes. It is not only beautiful, but it's also an important economic engine for the state — attracting tourism, creating jobs."
Local journalism is essential.
Give directly to The Spokesman-Review's Northwest Passages community forums series -- which helps to offset the costs of several reporter and editor positions at the newspaper -- by using the easy options below. Gifts processed in this system are not tax deductible, but are predominately used to help meet the local financial requirements needed to receive national matching-grant funds.
Subscribe to the Coronavirus newsletter
Get the day's latest Coronavirus news delivered to your inbox by subscribing to our newsletter.
---