Prugh has chance to crack Top 125, entry in The Barclays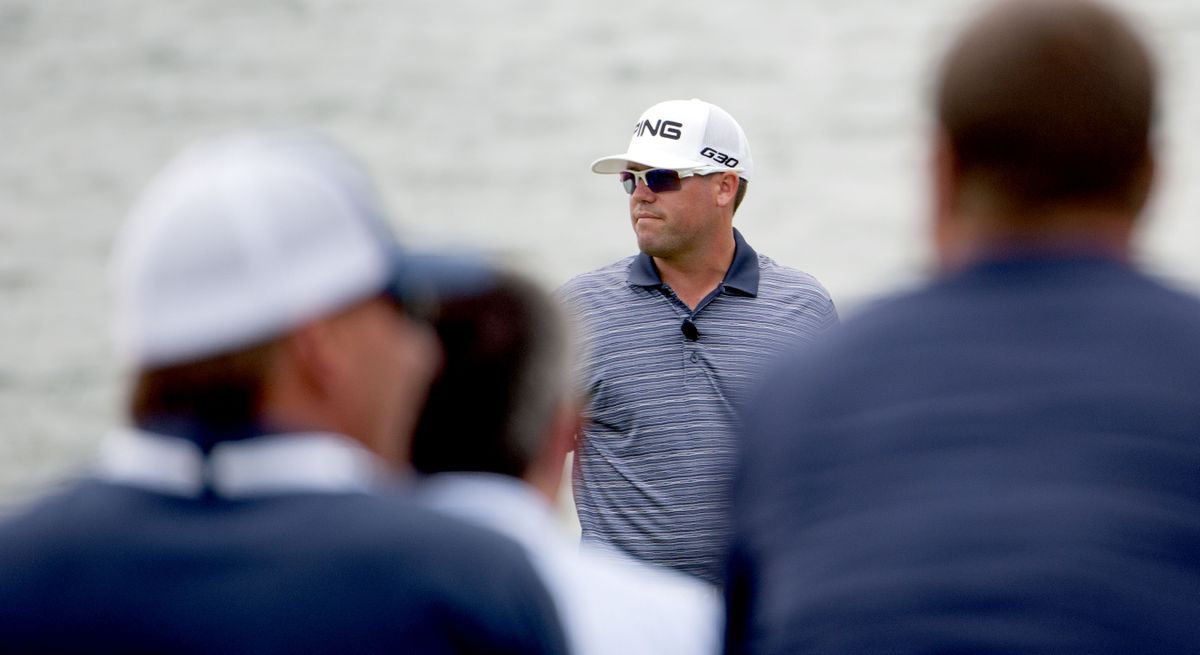 It's that time of the year on the PGA Tour.
The race is on to finish in the top 125 on the FedEx Cup points list, which guarantees entry into The Barclays in late August, the first of four tournaments that determine the Cup champion.
Spokane's Alex Prugh entered the week at No. 130, but that number could change for the better, given that he's in 39th place midway through the Barracuda Championship in Reno. He's in good company. Among those trying to scale the FedEx standings are Charl Schwartzel (138), Geoff Ogilvy (144), David Toms (152) and Graeme McDowell (158).
"I try to remind myself to control what I can control and that's the shot in front of me," said Prugh, who made the 2010 FedEx playoffs and finished 97th. "If I can put the (standings) aside hopefully things will work out, but the time is coming up and we'll find out in the next couple of weeks."
Regardless of the outcome, the former Ferris Saxon and Washington Husky has had a solid season. He's teed it up 25 times, made 13 cuts and posted a pair of top-10 finishes.
Prugh's best placing was a tie for fifth at the Farmers Insurance Open in San Diego in early February. He missed out on what became a four-man playoff won by Jason Day when his birdie attempt on No. 18 stopped a couple rotations short of the cup. It was a rollercoaster ride to the finish line as Prugh pocketed $239,400 of the $610,566 he's made in 2015.
"I still remember the best shot, I had a hard lip-out on 16. That was one right off the putter, I was licking my chops," said Prugh, who was in town earlier this week to participate in The Showcase, a fundraiser for the Community Cancer Fund. "No. 17 is a very tough driving hole and a lot of people don't hit driver because it's narrow. I just pumped a driver perfect, just the fact that I hit the fairway made me feel good.
"Knowing that I can handle that pressure, it had been a while since I'd been that close. I had about a 15-footer on 18 that I left 6 inches short in the jar. Right when I hit it it was, 'That's perfect line, go, go, go.' "
Prugh's ball-striking is excellent (yes, there's a stat for that and he ranks 15th). He's 37th in total driving and 15th in greens in regulation. His putting hasn't been as reliable, but "I'm very close. I'm hitting a lot of lips, which means I'm just a fraction off."
Prugh continues to play quality golf on the West Coast. In addition to Torrey Pines, Prugh finished tied for 10th at Pebble Beach and tied for 30th at Riviera.
"I definitely like the West Coast," said Prugh, who lives in Las Vegas. "I don't know why; must be something in the water. There's definitely not as much humidity (as other tour stops)."
Local update
Champions Tour
Kirk Triplett, who was born in Moses Lake and grew up in Pullman, has been a model of consistency with 10 top-25 finishes in 15 starts. He's made $587,700 and ranks 14th in the Charles Schwab Cup standings. He leads the tour with 199 birdies.
Triplett has three top-10s and finished second at the Senior Players Championship after a final-round 64 at Belmont (Massachusetts) Country Club. Triplett, a New England Patriots fan, used Pats owner Robert Kraft's locker during the tournament.
<
h3>Web.com
Tour
Clarkston's Joel Dahmen has a pair of top-10 finishes and ranks 60th in earnings at $71,381. He was the leading money-winner on the Canadian tour in 2014.
"I'm hitting it probably as good as I've ever hit it," Dahmen said, "but the putter is balky, to say the least, and my chipping is suspect. When I putt well, that's when I have my good weeks. I know I can putt, I just have to get out of my way a little bit."
Mackenzie Tour-Canada
Former Moscow High and University of Washington standout Chris Williams is coming off the best performance in his two seasons on the Canadian tour. He finished tied for third at the ATB Financial Classic in Calgary.
Williams shot a course-record 9-under 61 in the third round at Links of Glen Eagles. He had a hole-in-one, eight birdies and one bogey.
"Obviously it could have been lower but it was a great round," Williams said in a post-round interview. "I thought about it (59) all day. I made the turn in 29 and I knew the back nine wasn't tough."
Williams has earned $12,549 with five cuts made in seven events. He finished 17th on the money list last season.
PGA Tour
Kyle Stanley, avid Zags' fan who was in a trick-shot video with Gonzaga basketball players a few years ago, has been in good form with top-25 finishes in his last three tournaments. He's made $225,000 and ranks 173rd in the FedEx Cup standings.
Symetra Tour
Former Washington State Cougar Kim Welch has made six of 14 cuts. She's earned $3,630, 111th on the money list. Her best finish was a tie for 19th after rounds of 68-75-67 at the Mission Health Wellness Classic in May.
• Ex-Idaho Vandal Renee Skidmore has missed the cut in her last four tournaments. She placed in the top 70 in three of her first four events, including a tie for 41st at Chico's Patty Berg Memorial in April. She's 143rd on the money list with $1,863.
• Former Vandal Kayla Mortellaro, who had injury- plagued seasons on the LPGA Tour in 2013 and 2014, is on the mend from thumb and finger surgery in March.
---