News > Spokane
Police guild president placed on unpaid leave following criminal charges
Tue., Dec. 8, 2015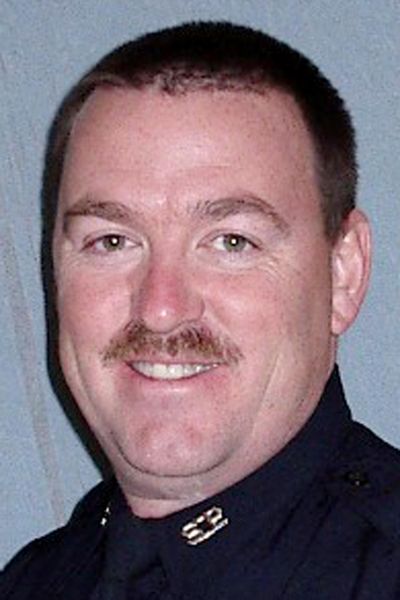 The city will place Spokane Police Guild President John Gately on unpaid leave Wednesday after he was charged criminally last week for allegedly tipping off a fellow officer about a rape investigation.
Gately is accused of rendering criminal assistance and obstructing a law enforcement officer. Investigators believe he told police Sgt. Gordon Ennis about their investigation into accusations that Ennis sexually assaulted a fellow officer during a party. Gately had been told of the Ennis investigation by police officials.
"These allegations are extremely disappointing and something we have zero tolerance for," Spokane Mayor David Condon said in a news release.
Through his attorney, David Allen, Gately has denied those accusations.
In a written statement Tuesday, Allen said he was "disappointed" Gately was being denied pay while the criminal case is pending, calling Gately a "career police officer who has served with distinction."
"There is no evidence that he obstructed, hindered or delayed the investigation. We look forward to a prompt trial where the facts will demonstrate his innocence," Allen wrote.
Allen is a Seattle-based attorney who has won a number of cases defending law enforcement officers, according to the Seattle Times.
City policy says an employee charged with a felony will be laid off pending the outcome of the criminal case only if the alleged crime is "so heinous as to offend the sensibilities of a reasonable person, there is a job connection, the City's public relations would be adversely affected by retaining the employee on the job, or the employee's presence on the job would be a disruptive factor in the work force."
An internal city panel reviewed the charges against Gately and unanimously decided to place him on layoff status, effective Wednesday, the release said. The panel found the charges against Gately had a connection to his job and would negatively impact the city's public relations, city spokesman Brian Coddington said.
Panel members were Heather Lowe, the city's human resources director; Tim Schwering, director of the police department's Office of Professional Accountability; and Officer Tim Ottmar, a neighborhood conditions officer for the South Hill.
Ennis is suspected of assaulting a fellow police officer at a party at the home of another officer on Oct. 24. The woman told investigators that she passed out after having several drinks and woke up early on Oct. 25 in a guest bedroom to find Ennis sitting on the bed next to her with his hand down her pants.
The city placed Ennis on unpaid leave after prosecutors charged him last week with second-degree rape. He pleaded not guilty Monday.
Gately has not been booked into jail on the charges. His arraignment is scheduled for Dec. 21.
Local journalism is essential.
Give directly to The Spokesman-Review's Northwest Passages community forums series -- which helps to offset the costs of several reporter and editor positions at the newspaper -- by using the easy options below. Gifts processed in this system are not tax deductible, but are predominately used to help meet the local financial requirements needed to receive national matching-grant funds.
Subscribe now to get breaking news alerts in your email inbox
Get breaking news delivered to your inbox as it happens.
---