Kaiser announces $150 million investment in Trentwood plant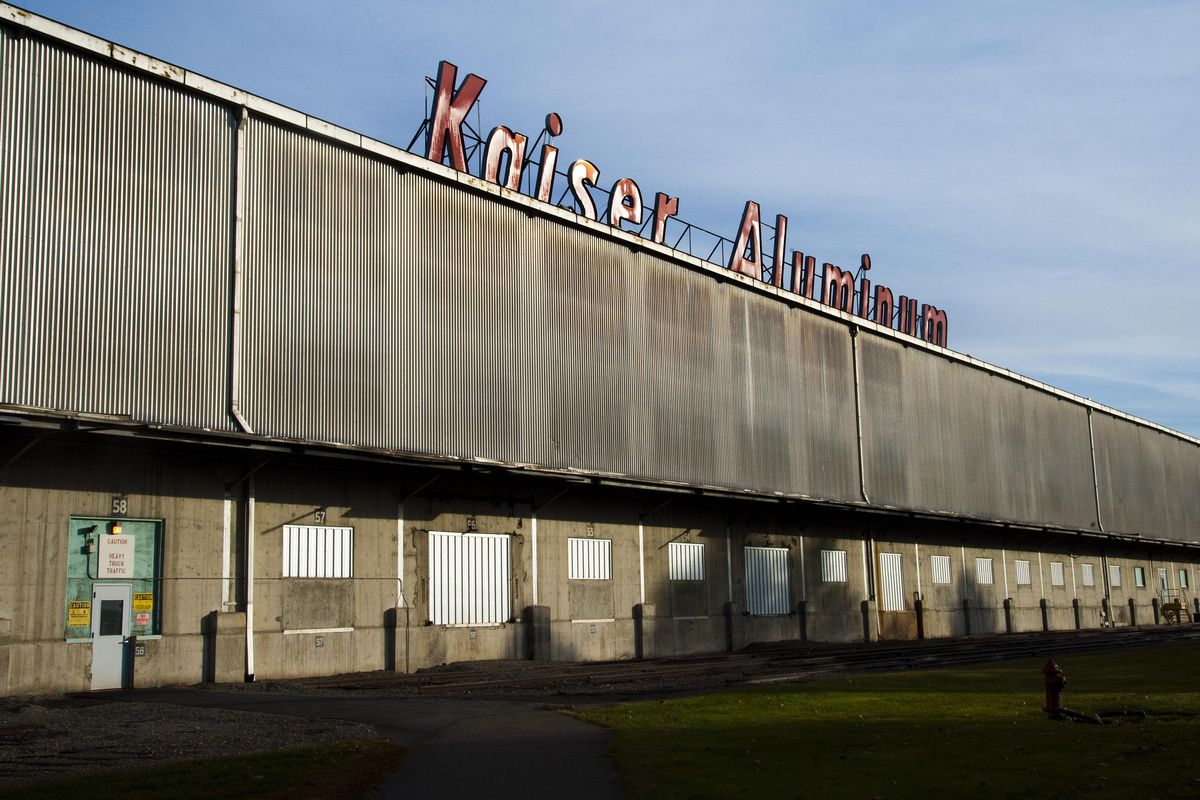 Kaiser Aluminum will spend $150 million on its Trentwood plant over the next five years as part of ongoing investments to make the World War II-era factory more competitive in a global marketplace.
The Trentwood plant makes high-end aluminum alloys used in the aerospace industry and other manufacturing applications. More than 900 people work at the plant.
Demand for the Trentwood plant's specialized products is expected to grow, but the company also anticipates more competition from both domestic and foreign producers, officials said. The $150 million will purchase new equipment and revamp production processes, increasing efficiency and boosting plant capacity.
"It's a big vote of confidence for the facility, the workforce and the focus we have on efficiency and growing the business," said Scott Endres, Kaiser's vice president of flat rolled products.
The plans were announced Thursday by Kaiser, which is based in Foothills Ranch, California.
"This was a fantastic Christmas present for me," said Dan Wilson, president of United Steelworkers Local 338. "There are a lot of winners in this thing. It's an investment in the plant, an investment in the workers and an investment in Spokane."
Kaiser, once one of the largest employers in Spokane County, has worked to reinvent Trentwood following a bitter, two-year strike and lockout in the late 1990s. The company has invested $240 million in Trentwood over the past 15 years, and the announcement of additional investment bodes well for the future, Wilson said.
Trentwood makes semi-fabricated plates, sheets and coils for aircraft and other high-end manufacturing applications. A couple of other U.S. companies compete in that field, along with European, South African and Russian producers.
"It's a tough world for people who do what we do," Wilson said. "By continuing to invest the way (Kaiser has), it means job security."
Endres said it's not clear at this point if Trentwood's workforce will increase.
For the Spokane area, $150 million is a "very sizable" investment in a manufacturing facility, said Grant Forsyth, chief economist for Avista Corp. The announcement comes during an apparent restructuring in the U.S. aluminum industry, when producers of commodity aluminum are idling smelters, including two in Washington state, he said.
"I think it's a sign of confidence if you're investing $150 million in a company," Forsyth said. "You're only going to make those investments if you're confident that your product has a strong demand."
The Trentwood plant was built during World War II to roll aluminum into sheets for bombers and other aircraft. After the war, the government sold the factory to industrialist Henry Kaiser.
Kaiser Aluminum is Spokane County's second-largest taxpayer. It's 2015 tax bill was $3.6 million, according to county records.
---