This column reflects the opinion of the writer. To learn about the differences between a news story and an opinion column, click here.
Opinion > Column
Shawn Vestal: Counting blessings might make us happier, healthier
Tue., Dec. 22, 2015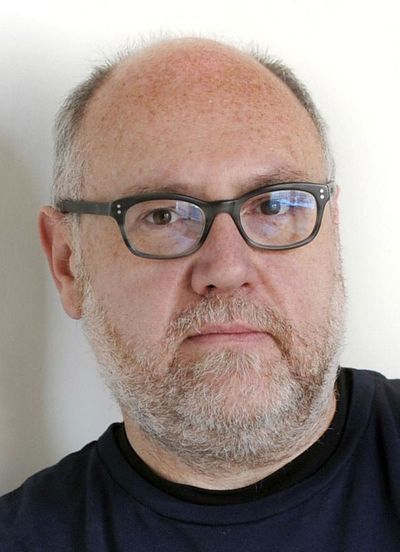 One month ago, just two days before Thanksgiving, I drove past my house with my son, and we saw something that filled us both with joy: Light!
A yard light glowing. A living-room light radiating through a front window. Light! Which also meant: heat, refrigeration, cooking, television, phone chargers, hot water. We had been without all of these things for a week, and – though we were among the fortunate ones, for whom the Big Blowdown was merely an expensive inconvenience – it served as a reminder of the rich abundance of our lives.
Others suffered more than we did. Some died. Many saw their homes damaged. Some people remain out of their homes still, awaiting repairs. Those with the fewest resources suffered most – less able to find or pay for shelter, less likely to have a generator in the garage.
But for me and others in similar straits, our week of powerlessness tested our patience but didn't threaten our lives. We were cold, but we found shelter. The damage to our homes was limited or nonexistent. We were irritated – I can get you confirmation of this from my family if you like – but irritability isn't fatal. Food spoiled and the pets shivered and we put the headlamps to good use and we commiserated on Facebook and friends helped each other and, man, was it a pain in the neck, just disruptive and chaotic and dirty and cold….
But every irritation, every inconvenience, every bit of darkness was nothing but a reminder of the great good fortune of the average American life.
I'll tell you what, though: At my house, we are no longer overjoyed by light, or heat, or refrigeration, or the washing machine. We have returned to barely noticing it.
We hopped back onto the "hedonic treadmill" with a vengeance.
The hedonic treadmill – also known as hedonic adaptation – is what researchers call the tendency to return to a baseline state of happiness or unhappiness no matter what positive or negative events occur, even if they're big ones. More and more science is being applied to try and understand whether it's possible to move people off this treadmill – to improve our sense of happiness and well-being with "cognitive happiness-increasing practice."
One of the interesting possibilities suggested by science is this: Expressing gratitude – not necessarily feeling it, but very intentionally "counting your blessings" – is associated with a whole swath of good stuff. Better health. More feelings of happiness and optimism. Greater progress toward goals.
It can be kind of amusing to read the scientific jargon and language used in studying gratitude. Here is an example from "Achieving Sustainable New Happiness: Prospects, Practices and Prescriptions.": "Grateful thinking promotes the savoring of positive life experiences and situations, so that the maximum satisfaction and enjoyment is extracted from a person's circumstances."
We should be cautious about how strongly we interpret the associations between gratitude and happiness. Our understanding of which state causes the other – or how they really work together – is quite crude, according to the Oxford Handbook of Positive Psychology. It may be that happy people tend to be grateful.
But some researchers are finding reason to believe that the intentional practice of gratitude makes you feel better. Robert Emmons, a psychology professor at the University of California-Davis, is among the leading proponents of this line of research.
"We discovered scientific proof that when people regularly engage in systematic cultivation of gratitude, they experience a variety of measurable benefits: psychological, physical and interpersonal," he wrote in his book "Thanks! How the New Science of Gratitude Can Make You Happier."
"The evidence on gratitude contradicts the widely held view that all people have a 'set-point' of happiness that cannot be reset by any known means: in some cases, people have reported that gratitude led to transformative life changes."
In a series of experiments, Emmons and colleagues have attempted to measure this. In one study, one group of students was asked to engage in a new activity like going to church or joining a club, and one was not, and then both groups were asked to evaluate their sense of well-being. The ones who took on the new activity reported feeling better. A similar result came up when students performed small, random acts of kindness.
The strongest and longest-lasting results came when participants wrote letters to someone in their lives who they felt they hadn't thanked sufficiently, and delivered them in person.
(I wonder how the use of college students in the studies influences the outcomes; at least in my own life, the ability to feel grateful and not entitled has grown as I've gotten older.)
A lot of us feel and express gratitude at this time of year. The traditions of the season point us in that direction. But it's hard to stay off the treadmill and this, it seems to me, is the double-edged sword of American prosperity: Most of us have so much to be grateful for that it dulls our ability to feel grateful.
We have to force ourselves to notice it, this lulling abundance. It's easy when a holiday or a windstorm comes along. But when this season passes, we should do what we can to keep paying attention to all of the light in our lives.
Shawn Vestal can be reached at (509) 459-5431 or shawnv@spokesman.com. Follow him on Twitter at @vestal13.
---
---