Sports
Former EWU safety Tevin McDonald takes his shot at combine
Fri., Feb. 20, 2015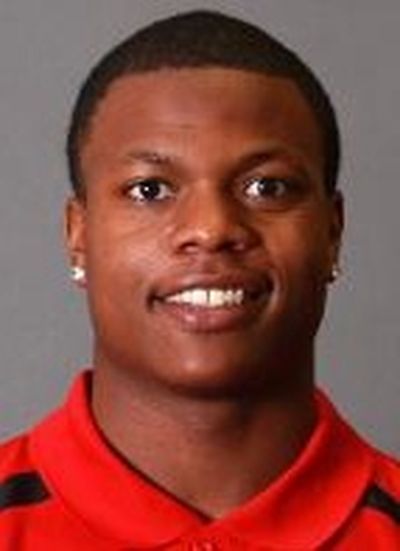 Tevin McDonald is ready to join the family business.
The former Eastern Washington safety hopes to follow his father and older brother into the National Football League, and this week's NFL Combine is the next step.
"I'm just training my butt off to put myself in the best possible situation," said McDonald, who will fly to Indianapolis today after training in Florida for five weeks.
The last two months have been frenetic for McDonald, whose father Tim was a six-time Pro Bowl safety and whose brother T.J. starts at the same position for the St. Louis Rams.
After the Eagles were eliminated from the FCS playoffs, McDonald spent a few weeks in California, then flew to Tampa for the Jan. 18 East-West Shrine Game.
"It was a great experience," McDonald said. "I got a chance to play with some of the top guys in the country, and I think I helped myself."
Days before he suited up, McDonald got the word via email that he'd been selected for the combine.
"That was a great feeling," said McDonald, who'd steeled himself for rejection but has thrown himself into workouts since. T.J. has been there to help.
At the combine, experts will test his psyche, strength and agility. At 6-foot and 200 pounds, McDonald is smaller than the typical NFL safety, but he's rated highly by experts for his on-field instincts, overall speed and strength against the run.
"I understand that they want to see if I can play big-boy football," said McDonald, who transferred from UCLA in the spring of 2013 before playing two years with the Eagles.
Speaking of his experience at Eastern, McDonald said he's grateful for "playing with a lot of other guys who have a chip on their shoulders," and said he benefited from the expertise of Eastern safeties coach Jeff Schmedding.
"His knowledge of the game is through the roof," said McDonald, an all-Big Sky Conference first-team selection last year who finished with 78 tackles and three interceptions.
McDonald is taking online classes from Eastern, with an eye toward graduation in June.
McDonald is one of three former Big Sky players at the combine. The others are Montana defensive end Zack Wagenmann and Portland State punter Kyle Loomis.
Local journalism is essential.
Give directly to The Spokesman-Review's Northwest Passages community forums series -- which helps to offset the costs of several reporter and editor positions at the newspaper -- by using the easy options below. Gifts processed in this system are not tax deductible, but are predominately used to help meet the local financial requirements needed to receive national matching-grant funds.
Subscribe to the sports newsletter
Get the day's top sports headlines and breaking news delivered to your inbox by subscribing here.
---