Sports
Becky Hammon to become 1st female head coach of NBA summer league
Sat., July 4, 2015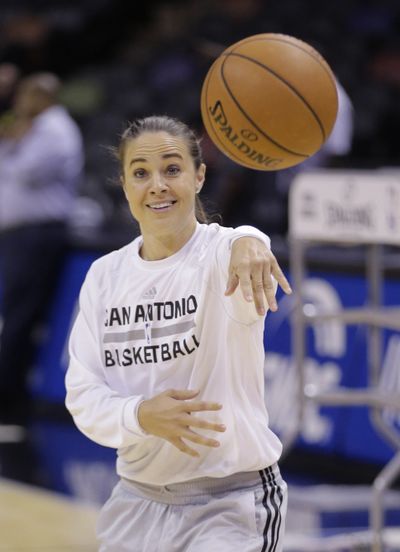 Becky Hammon is about to become the first woman to serve as the head coach of an NBA summer league team. San Antonio announced Friday that Hammon will lead the Spurs during summer league play in Las Vegas. She is entering her second season as an assistant coach for the Spurs. Spurs video coordinator Will Hardy will handle the head-coaching duties for a summer-league entry in Utah. The Spurs will play at least five games in Las Vegas, starting on July 11. The Utah summer league starts Monday. Hammon became the first full-time paid female NBA assistant coach last season. An All-Star in the WNBA, she played eight seasons each with the New York Liberty and San Antonio Stars.
Associated Press
Local journalism is essential.
Give directly to The Spokesman-Review's Northwest Passages community forums series -- which helps to offset the costs of several reporter and editor positions at the newspaper -- by using the easy options below. Gifts processed in this system are not tax deductible, but are predominately used to help meet the local financial requirements needed to receive national matching-grant funds.
Subscribe to the sports newsletter
Get the day's top sports headlines and breaking news delivered to your inbox by subscribing here.
---