News > Obituaries
Obituary: Payne, Virginia J. (Whitely)
Age 88
Sat., July 11, 2015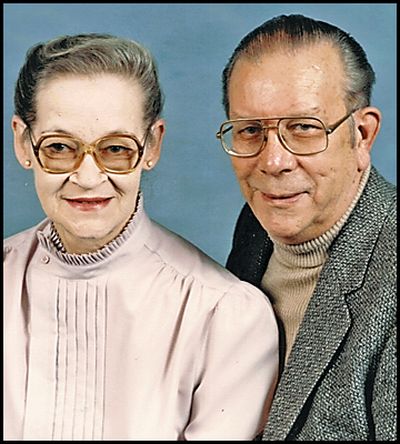 PAYNE, Virginia J.
(Whitely) January 19, 1927- May 5, 2015 Gini passed away in her own home, in her own bed at the age of 88.
She was preceded in death by her brother, Wayne (1945); father, George (1956); mother, June (1981); and her husband Bill (2000) after 54 years of marriage.
Funeral arrangements and cremation were done by English Funeral Chapels in Coeur D'Alene.
She is survived by her children, their families and great-grandchildren.
Her request was honored to have her ashes placed next to her husband with a small private service with no public service.
Gini enjoyed gardening, crafts, collecting rocks, donkeys and cooking really good food.
Her "clean out the fridge and freezer" hash was its own food group.
Her favorite time of year was the holidays as she loved gathering with friends and family and decorating with snowmen.
She was grateful for all of the friends she had, especially her close dear ones.
She wished the best to you all.
A special thank you to all the medical people, therapists and facilities who showed great care, compassion and understanding over the years.
She may not have been receptive to the suggestions about her health, welfare and wellbeing but deep down inside, she knew it was for the best.
Please visit www.EnglishFuneralChapel.com for additional memories and pictures of Gini.
Local journalism is essential.
Give directly to The Spokesman-Review's Northwest Passages community forums series -- which helps to offset the costs of several reporter and editor positions at the newspaper -- by using the easy options below. Gifts processed in this system are not tax deductible, but are predominately used to help meet the local financial requirements needed to receive national matching-grant funds.
Subscribe now to get breaking news alerts in your email inbox
Get breaking news delivered to your inbox as it happens.
---