News > Idaho
Study finds Idaho's 4-day school weeks don't save money, ed impact unknown
Mon., July 20, 2015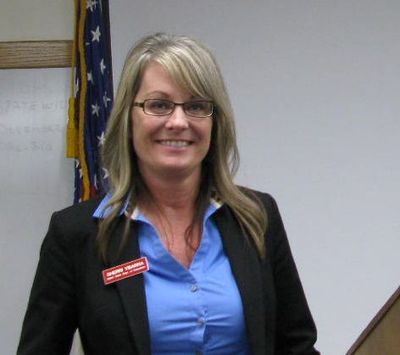 BOISE - A new study by a rural education group examined the 42 of Idaho's 115 school districts that have gone to four-day school weeks as a money-saving move, and found that none have seen significant savings as a result and there's been no examination of the impact on student achievement. Just 1 percent of school districts nationwide have four-day school weeks, the report found. "Minimal savings could be achieved by reducing time for hourly employees, but districts were often reluctant to take this step," wrote researchers Paul Hill and Georgia Heyward of ROCI, the Rural Opportunities Consortium of Idaho, an initiative of the J.A. and Kathryn Albertson Foundation. "Contrary to expectations, some districts saw their costs rise as a result of the need for additional enrichment activities and after-school snacks during the extended day." The researchers found some benefits from the new schedule, from opportunities for enrichment on the fifth day to longer days on the other four that better matched parents' work schedules. But, they wrote, "None of the districts interviewed had rigorously assessed the effects of the four-day week on student achievement. Just one had set out criteria for reviewing its impact and returning to a five-day week if necessary. This means that the educational consequences of the four-day week, at present, are virtually unknown." Idaho's state school superintendent, Sherri Ybarra, found little reason for concern in the new report. "We are well aware of districts throughout the state that have made this decision to move to a four-day week," she said in a statement. "This is a local decision by schools boards, and we at the department will support districts regardless of their decision." Don Soltman, chairman of the state Board of Education, said, "The great recession made people do a lot of desperate things – I know school districts were really scratching. I think they saw this as a cost-saving measure, but at least my understanding is the cost savings is pretty much one-time, and then after that, it's not one of those things you continue to reap the savings year after year." Soltman said the state needs more data on student achievement to be able to properly evaluate the move. "Does it make sense to go four days as opposed to five? I don't think we're in position right now to make that determination," he said. He added, "We keep trying to get the appropriate data. There is a lot of pushback on data collection in general, and certainly we're sensitive to that and the security concerns that go with that. But some data is necessary." The study recommends that the state help school districts evaluate the impact of the move. "The state of Idaho has taken a hands-off approach, letting communities make their own decisions," the researchers wrote. "But it can help, both by providing a set of process guidelines and decision criteria and by supporting rigorous assessment of student results." Idaho has 42 school districts and 11 charter schools that have moved to a four-day school week; that number has grown from just 14 school districts and two charter schools in 2008-09. Boundary County is among the largest school districts in the state on a four-day school week. It went to the four-day schedule in 2005 due to budget cuts, but a 2009 school district survey of parents found strong support, with 91 percent saying their kids liked the four-day schedule better and 80 percent saying they believed their children still were getting an adequate education. The North Idaho STEM Charter school in Rathdrum also operates on a four-day school week, with classes running from 8 a.m. to 4 p.m.
Local journalism is essential.
Give directly to The Spokesman-Review's Northwest Passages community forums series -- which helps to offset the costs of several reporter and editor positions at the newspaper -- by using the easy options below. Gifts processed in this system are not tax deductible, but are predominately used to help meet the local financial requirements needed to receive national matching-grant funds.
Subscribe now to get breaking news alerts in your email inbox
Get breaking news delivered to your inbox as it happens.
---