News > Spokane
CV grad president of apparel, footwear giant
Thu., July 23, 2015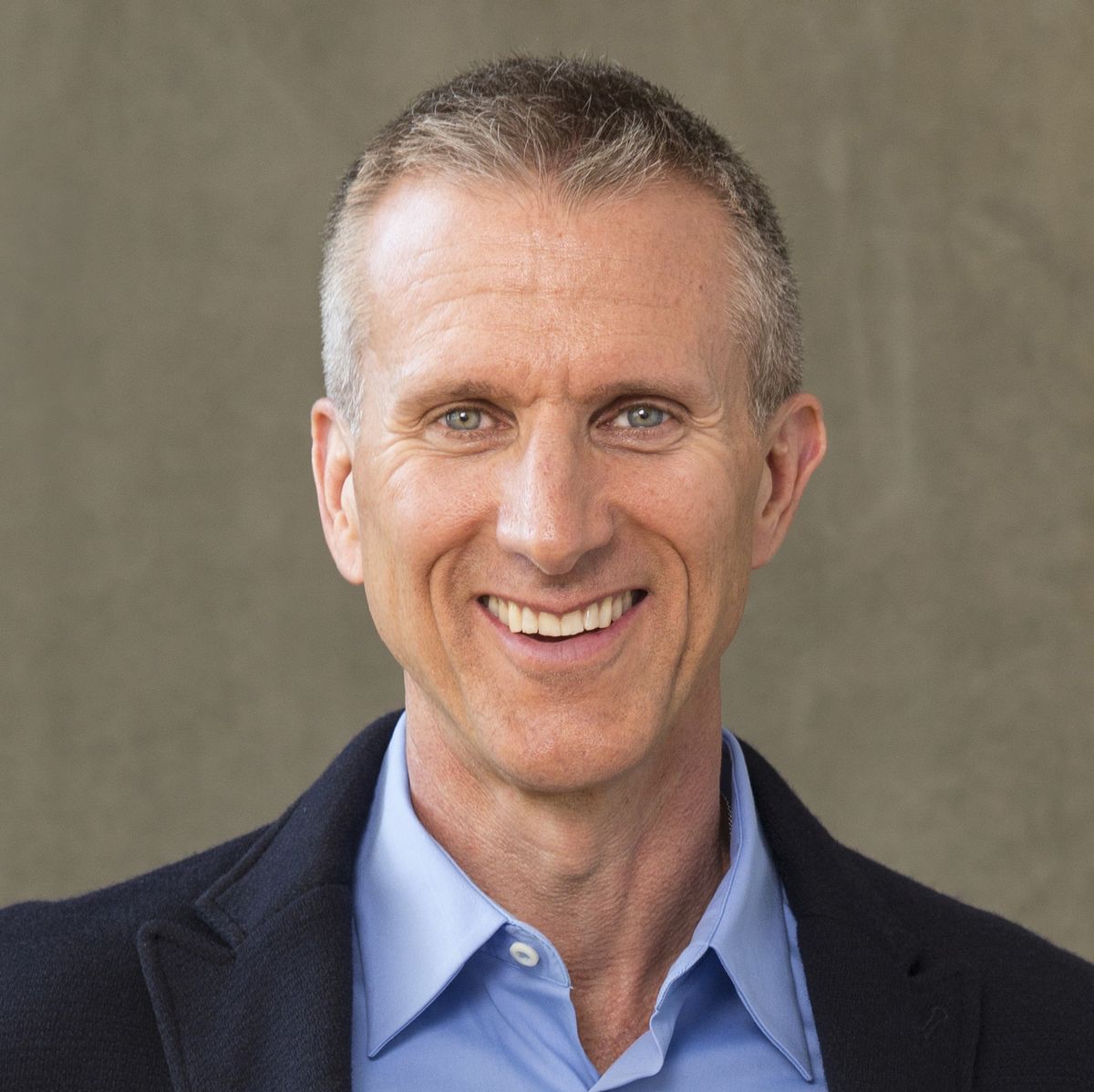 Rendle
Winning the day in retail means creating an experience the customer wants to be part of, Steve Rendle says.
The Spokane Valley native learned that as an outdoorsy teenager in the late 1970s, hanging out in the Sports Creel store on East Sprague Avenue.
"They sold the products we loved, and when we went in there you could go down to the shop where they repaired skis, you could smell the P-tex and the wax; this whole experience connecting your senses," Rendle said by telephone last week.
He learned those lessons well. Rendle was recently named president and chief operating officer at VF Corp. That means he's the second-in-command at a $12 billion global business that owns dozens of well-known apparel and footwear brands, including The North Face, Timberland, Reef, Nautica, 7 For All Mankind, Lee and Wrangler. VF, which is publicly traded, sells products in its own stores, online and through department and specialty stores.
Rendle, 55, came up through the ranks at The North Face. A love of skiing and mountaineering, nourished at Mount Spokane, Schweitzer and what was then called Jackass – now Silver Mountain – started him on his career path, he said.
"I was deep, deep into the outdoors," Rendle said. "I started skiing at a very young age."
After graduating from Central Valley High School and the University of Washington, he took a job in sales with W.L. Gore & Associates, the maker of Gore-Tex fabric. He later worked in Asia, then joined The North Face, which was acquired by VF Corp. in 2000. Eventually he was named president of The North Face, whose sales reached $2.3 billion last year, up from $238 million in 2000.
Rendle said VF approaches its customers in fundamentally the same way Sports Creel does.
"We connect at a real emotional level with consumers, in many cases through activities," he said. "That emotional connection creates a lot of loyalty."
Micah Genteman, the third generation of the family that owns Sports Creel, said he knows of Rendle, but wasn't aware his family's store had made such an impact on the executive.
The store has had to adjust its operations many times, he said, dropping product lines as other retailers moved into the market. "But I think what we've never lost track of is the need to build relationships with your customers," Genteman said. Sports Creel and its owners have "kind of an intimate connection with snow skiers," which gives them great insight into their customers' needs and wants.
VF likewise expends a good deal of time and energy on knowing the customers for each of its brands, Rendle said.
When VF acquired Timberland in 2010, for example, VF's consumer insights team embarked on a two-year process that involved 18,000 people in eight countries.
"Through that we were really able to zoom in on who the Timberland consumer is," which informs product development and retail strategy, he said.
That kind of insight process is more common to consumer packaged goods like soap and cereal than it is to apparel, Rendle said.
About 26 percent of VF Corp.'s sales are direct to consumer, meaning through company-owned stores and e-commerce sites. That lets VF create specific retail experiences for individual brands, Rendle said.
Online sales are a growing part of the business. Rendle said consumers are shifting how they interact with brands, often using a mobile device to browse, then visiting a store to buy.
"In the apparel industry the ability to look and touch is still compelling," he said. But in terms of bricks-and-mortar retail, "you have to become even better than you are today. You've got to create an experience they want to come be part of."
That's a decades-old strategy at Sports Creel, which opened in 1954, Genteman said. Generations have shopped there, "hanging out, watching ski movies and smelling wax."
Local journalism is essential.
Give directly to The Spokesman-Review's Northwest Passages community forums series -- which helps to offset the costs of several reporter and editor positions at the newspaper -- by using the easy options below. Gifts processed in this system are not tax deductible, but are predominately used to help meet the local financial requirements needed to receive national matching-grant funds.
Subscribe now to get breaking news alerts in your email inbox
Get breaking news delivered to your inbox as it happens.
---