News > Features
GoFundMe page benefits radio host injured in bike crash
Fri., July 31, 2015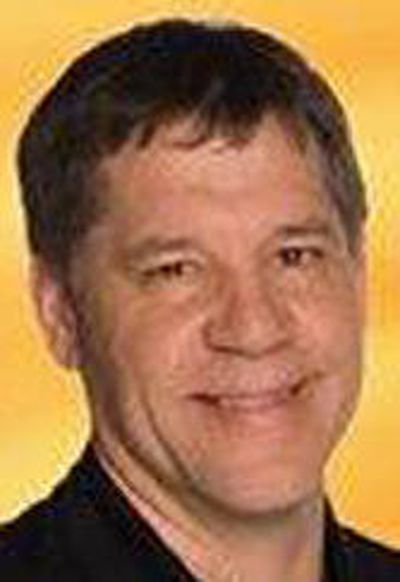 Ken Hopkins, part of the popular morning show "Dave, Ken & Molly" on KZZU 92.9 FM, was badly injured in a bicycle wreck on July 13 and has lost feeling in his body from the chest down.
According to KHQ, Hopkins was wearing a helmet at the time of the crash, which happened after his bike slid on gravel and he fell.
His co-hosts, Dave Sposito and Molly Allen, and fellow station employees helped put together a GoFundMe page with the aim of raising $50,000 toward Hopkins' expenses. In two days, the site raised more than $35,000.
"I do have full use of my arms, hands and neck muscles and am hopeful for the return of other functions once the damages heal and swelling returns to normal," Hopkins wrote on the GoFundMe page. "The list of rehab goals are staggering just to be able to reach the No. 1 goal of transitioning back into my own home but I do list one of my highest priorities as returning to the morning show and radio station that I have been privileged to be part of for the last 30 years."
In addition to the GoFundMe campaign, Dutch Bros. stores in Spokane, owned by State Rep. Kevin Parker, will offer all 16-ounce beverages for $2 today, with $1 of that dedicated to Hopkins and his family.
To donate to the Hopkins fund, visit www.gofundme.com/3b8zccyrc. For updates, check out KZZU online at 929zzu.com or the Dave, Ken & Molly page on Facebook.
Local journalism is essential.
Give directly to The Spokesman-Review's Northwest Passages community forums series -- which helps to offset the costs of several reporter and editor positions at the newspaper -- by using the easy options below. Gifts processed in this system are not tax deductible, but are predominately used to help meet the local financial requirements needed to receive national matching-grant funds.
Subscribe now to get breaking news alerts in your email inbox
Get breaking news delivered to your inbox as it happens.
---