News > Washington Voices
Upper Columbia graduate is 'stoked' for success despite setbacks
Thu., June 4, 2015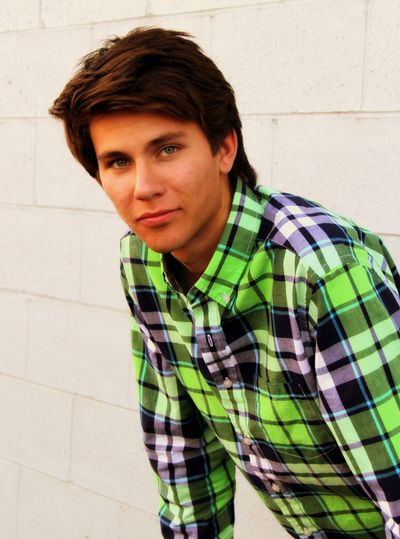 Niqolas Ruud, a senior at Upper Columbia Academy, gets stoked.
He's stoked about his Spangle boarding school, with its close-knit community. He's stoked about his Christian faith – just trust in God and he'll love you, he told fellow students as a "week of prayer" speaker this year.
He signs his emails "Many stokes."
Others in his place might have been less able to maintain Ruud's level of stokedness.
"Triumph through adversity would be the theme" of his story, Florence Lacey, an administrator at Upper Columbia, wrote in an email.
Ruud's mother has struggled with serious health problems – including Lyme disease – that make it difficult to work, and his father lost his job after Ruud, now 18, arrived at Upper Columbia. The school, run by the Seventh-day Adventist Church, is in Spangle, about 20 miles south of Spokane.
His family had never had much money, Ruud said, but his father's job loss made the prospect of paying for boarding school even more difficult. Ruud – and his younger sister, KateLyn, now a sophomore at Upper Columbia – secured grants and scholarships and raised more money through a mail campaign, sending letters to 100 friends and family members.
The school has provided a nurturing place for him to grow, even amid the stress of his parents' problems. His mother and father have moved multiple times since Ruud enrolled at UCA, in pursuit of work and to be close to relatives. They're now living in an RV in Oregon, close to his grandparents, Ruud said.
High school has "been a great experience, through and through," he said. Boarding school has rules, of course, that don't apply at traditional schools.
"But if you want your focus to be on Christ, then this is a great place to go to school," he said. "It's not hard to find people that are stoked about Jesus."
Lacey said Ruud has displayed "an amazing attitude" while working to help his family and do well in school. "He is a natural leader on campus," she added, "well respected by students."
He serves as a resident assistant in the dorm and chaplain of the student-government organization, an elected leadership position. He sings bass in the school's chorale.
He plans to attend Walla Walla University, a private university affiliated with the Seventh-day Adventist Church, to study theology and religion. He's thinking about becoming a pastor or an overseas missionary.
His most important contribution to his school, he believes, has been his effort to be "friendly and loving."
"It's not that hard to be a nice person," Ruud said. "I think that's maybe what I've contributed. I'm not an academic superstar or an athletic superstar or anything like that. I've just done my best to try and include everyone and make everyone feel like they belong, you know?"
Local journalism is essential.
Give directly to The Spokesman-Review's Northwest Passages community forums series -- which helps to offset the costs of several reporter and editor positions at the newspaper -- by using the easy options below. Gifts processed in this system are not tax deductible, but are predominately used to help meet the local financial requirements needed to receive national matching-grant funds.
Subscribe to the Coronavirus newsletter
Get the day's latest Coronavirus news delivered to your inbox by subscribing to our newsletter.
---