Top performances honored at Spokane Youth Sports Awards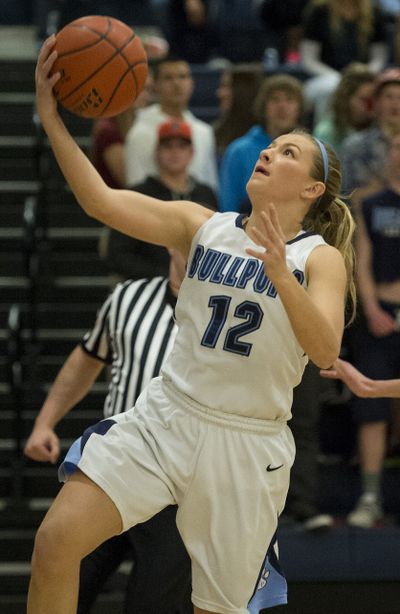 Poignant moments have filled Dakota Hipes' life to the brim.
They positively overflowed Tuesday night as Hipes again found himself in the warm embrace of his adopted home.
The setting was the Martin Woldson Theater in downtown Spokane, where the Spokane Youth Sports Awards show concluded with the presentation of its "Against All Odds" award.
For Hipes, Robert Little and Robert Rucker, the award couldn't have a better name.
All have overcome staggering odds to finish high school and take the next step to college and a better life.
"It's worked out better than I could have imagined," said Hipes, a football and track star at Mt. Spokane since he moved here as a freshman.
All by himself.
Raised in California, Hipes was 13 when his father died of liver cancer. Later, he learned about Spokane from a cousin who had recently retired from the Air Force. The cousin took him in, and after one year in Spokane, Hipes returned to California and became emancipated at the age of 16.
The cousin became his guardian, but Hipes lived with three different families while trying to get ahead on the field and in the classroom.
"These were just amazing families and they've always accepted me," Hipes said. "I took a chance and it worked out for the best."
Hipes was a first-team all-Greater Spokane League running back last year and helped the Wildcats to the State 3A semifinals.
In track, he assisted the Wildcats' 400-meter relay team to the fastest time in the state.
This fall, Hipes will study and play football at George Fox University in Oregon, a challenge made easier with a $1,000 scholarship check from the Spokane Regional Sports Commission.
Similar checks also went to Little and Rucker, who will play basketball next year at Saint Martin's University and Pierce Community College, respectively.
Little, from University High, and Rucker, from Rogers, both overcame difficult circumstances to earn all-GSL honors.
Here are the other awards presented:
• Colfax volleyball coach Sue Doering was named top female coach. In addition to winning 12 state titles in 31 years, she's also known for fostering strength and confidence in young girls.
• Rogers boys basketball coach Joel Soter was named top male coach after leading the Pirates to within a game of the state tournament while being credited with turning boys into men.
• The North Central cross country team earned top male team honors after winning its ninth consecutive State 3A title. Beyond winning, the Indians have excelled in the classroom and contributed 300 hours of community service.
• The top female team is the Gonzaga Prep basketball , which went 27-0 to take its second straight State 4A title. The team was also commended for hard work in the classroom and the community.
• The top male athlete is University wrestler Tate Orndorff, who won his second straight title at 285 pounds to 142-19 in his career. He also was a captain on the football team and compiled a 3.98 grade-point average.
• Laura Stockton of Gonzaga Prep is the top female athlete after leading the Bullpups to a second straight state title and being named the Associated Press 4A Player of the Year.
•The non-high school male athlete of the year is Isaiah Rigo, a world-class paralympic athlete who is ranked in the top 10 in the world in five track and field events.
•The non-high school top female athlete is Emma Schanz, a nationally ranked swimmer despite being forced to train in a 20-yard hotel pool, the only indoor facility in her home town of Colville. She is ranked in the top 10 in Junior Nationals in three strokes and will attend UCLA this fall on a full scholarship.
---