News > Idaho
Idaho state senator defies call for apology to Hindus
Sat., March 7, 2015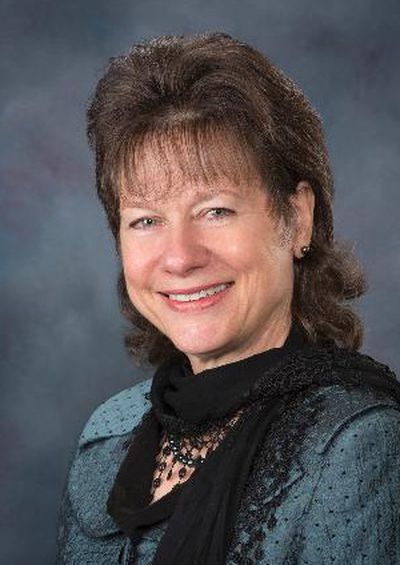 BOISE – An array of religious leaders is calling for an Idaho state senator to apologize for her comments this week that Hinduism "is a false faith with false gods."
But not only is Sen. Sheryl Nuxoll refusing to apologize, she added new assertions Friday, including a suggestion that the Hindu population is prone to terminating pregnancies and killing newborns.
Nuxoll, R-Cottonwood, explained she's received a number of emails since boycotting a Hindu prayer at the Capitol: "There was one from a lady who said she had lived with the Hindus. She said there was a great amount of infanticide and abortion."
The new remarks came as Nuxoll was responding to questions about whether she intended to apologize for her earlier comments, which she'd made after boycotting the Hindu prayer that opened a morning session of the Idaho Senate. The invocation was delivered by a Hindu cleric from Reno, Nevada.
On Friday, she stood by her remarks and refused to apologize, though she said she didn't mean to say Hinduism was a "false religion," just that it's based on "false gods."
"I said it was a religion with false gods," Nuxoll said. "I'm not going to give an apology."
The religious leaders calling for the apology include the Episcopal bishop of Nevada; an official with the Roman Catholic Diocese of Reno; a rabbi and Jewish leader in Nevada and California; a United Church of Christ pastor; a Nevada Buddhist leader; a Unification Church leader; and the president of the Hindu Temple Society of North America.
"Being a public official, it was highly inappropriate and insensitive for Ms. Nuxoll to call a major religion 'false,' " said Dan Black, director of the Boise Institute for Buddhist Studies. "To show responsibility, respect and understanding that her words were hurtful to the Hindu community, Ms. Nuxoll should apologize."
Black's comments were among many in a joint statement issued Friday. Rabbi ElizaBeth Beyer said Nuxoll "should be called upon to offer a public apology, and perhaps even be sanctioned by the Senate for her inappropriate, insensitive and insulting remarks."
Nuxoll said she encourages Rajan Zed, the Hindu cleric who gave the Idaho Senate invocation, to "be the best Hindu that he can for his faith and beliefs." She added, "He can say a prayer anywhere he wants in the Capitol," but, "I'm in a floor session bound to follow the Constitution. … It is a Christian nation based on Christian principles. To start out our day, we usually say a Christian prayer. I would've been fine if we had also had a Christian prayer."
David Adler, a professor who teaches constitutional law at Boise State University, said Nuxoll is wrong on the "Christian nation" claim and on the Constitution. "Freedom of religion promotes and protects diverse beliefs, including non-Christian beliefs," he said.
"She has betrayed the very constitutional justification for legislative prayer: religious pluralism," Adler said.
Nuxoll said she believes the Constitution is "based on Judeo-Christian principles."
"Prayer isn't a show. Prayer is a relationship with God – that's what prayer is. So how can I join in a prayer where it's a false god?"
Local journalism is essential.
Give directly to The Spokesman-Review's Northwest Passages community forums series -- which helps to offset the costs of several reporter and editor positions at the newspaper -- by using the easy options below. Gifts processed in this system are not tax deductible, but are predominately used to help meet the local financial requirements needed to receive national matching-grant funds.
Subscribe now to get breaking news alerts in your email inbox
Get breaking news delivered to your inbox as it happens.
---