News > Idaho
Idaho House wants judges who rule for gay marriage impeached
Fri., March 20, 2015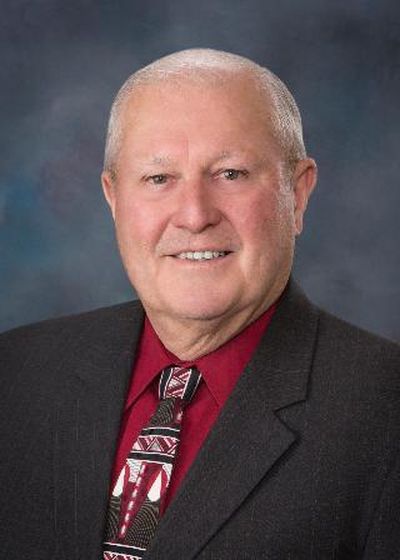 BOISE – The Idaho House on Friday voted 44-25 in favor of a non-binding memorial to Congress calling for federal judges who rule in favor of gay marriage to be impeached. "I think somehow, someday we've gotta take a stand," GOP Rep. Paul Shepherd told the House. A sixth-term state representative from Riggins who owns a sawmill and log home company, Shepherd was the author and sponsor of the measure. "You can't say an immoral behavior according to God's word, what we've all been taught since the beginning, is something that's just, and that's really kinda what this is all about," he told the House. "We'd better uphold Christian morals. As an example, how about fornication, adultery and other issues." There was bipartisan opposition, with 11 Republicans joining all 14 House Democrats in opposing HJM 4. Rep. Ken Andrus, R-Lava Hot Springs, spoke out in favor of the bill. "The thing that bothers me is that a small group of judges are ignoring the will of the people from several states," Andrus said. When Rep. Pete Nielsen, R-Mountain Home, in mid-speech, shouted, "Two people who pro-create!" he was interrupted by House Speaker Scott Bedke, R-Oakley, who admonished him, "We don't need a biology lesson." Rep. John McCrostie, D-Boise, who is gay, told the House, "Of all the bills that I've voted on in the last weeks, HJM 4 causes me the most hurt. … This bill is personal, and it hurts me. … This bill implies that my marriage isn't worth as much as someone else's." House Minority Leader John Rusche, D-Lewiston, said, "What this memorial says is that we are so against gay marriage … we'll try to impeach any judge who doesn't see it our way, the way the Legislature of Idaho has it." That shows a "fundamental error" in understanding the role of the nation's judiciary, he said.
Local journalism is essential.
Give directly to The Spokesman-Review's Northwest Passages community forums series -- which helps to offset the costs of several reporter and editor positions at the newspaper -- by using the easy options below. Gifts processed in this system are not tax deductible, but are predominately used to help meet the local financial requirements needed to receive national matching-grant funds.
Subscribe now to get breaking news alerts in your email inbox
Get breaking news delivered to your inbox as it happens.
---