News > Spokane
Sandpoint man held in 1981 killing of California boy
Sun., March 29, 2015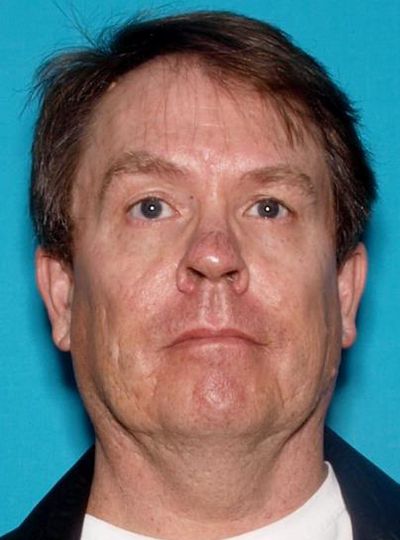 A Sandpoint man once committed to the Atascadero State Hospital in California as a sexually violent predator was arrested Friday after he was accused of sexually assaulting and killing a 6-year-old boy in 1981.
The partially clothed body of Jeffrey David Vargo was found at a construction site in Pomona, California, on July 3, 1981, the day after he went missing in Anaheim. The boy was last seen riding his bike to a neighborhood fireworks stand about 5:30 p.m. His parents found his abandoned bike in an alley near the stand at 7:20 p.m. The boy was strangled.
Investigators recently reopened the cold case and were able to tie DNA from the crime to Kenneth K. Rasmuson, 53, according to a news release from the Pomona Police Department.
Rasmuson has lived in Sandpoint since 2010, but his arrival did not go unnoticed. The Bonner County Daily Bee published a story shortly after he arrived stating that the town was "on edge" and many residents were calling the police chief to voice their concerns.
Sandpoint Police Detective Steven Chamberlain said he was notified that Rasmuson was a suspect in the case two months ago.
"They had a possible DNA hit, but it needed confirmation," he said.
While investigators waited for test results, the Sandpoint Police Department and FBI agents conducted surveillance on Rasmuson to keep track of his movements, Chamberlain said. Rasmuson is being held in the Bonner County Jail on a no-bond warrant in connection to the killing and will be extradited to California.
The victim's mother, Connie Vargo, told the Orange County Register that she's relieved to finally see an arrest in her son's killing.
"We have mixed emotions," she told the newspaper. "After 33 years, someone is finally caught. This person took so much of our lives and now that he's been arrested, hopefully justice will be served so he can't hurt anyone else."
A then 19-year-old Rasmuson was arrested in December 1981 for sexually assaulting an 11-year-old boy in Santa Barbara, California. He was released in 1985, and in 1987 he kidnapped and sexually assaulted a 3-year-old boy in Highland Park, California. The boy was released in a rural area.
During court proceedings, Rasmuson admitted to molesting numerous additional victims, according to court documents.
After serving his prison sentence, Rasmuson was sent to the Atascadero State Hospital in 1996 as a sexually violent predator. He petitioned for his release in 2004, and it was granted by the California 2nd District Court of Appeals in December 2006.
Several psychiatrists testified that Rasmuson had responded well to treatment, which included taking an antiandrogen medication that lowers testosterone levels.
Chamberlain said he did not know if Rasmuson still had a prescription for the medication.
Local journalism is essential.
Give directly to The Spokesman-Review's Northwest Passages community forums series -- which helps to offset the costs of several reporter and editor positions at the newspaper -- by using the easy options below. Gifts processed in this system are not tax deductible, but are predominately used to help meet the local financial requirements needed to receive national matching-grant funds.
Subscribe to the Coronavirus newsletter
Get the day's latest Coronavirus news delivered to your inbox by subscribing to our newsletter.
---
Subscribe and log in to the Spokesman-Review to read and comment on this story