Ex-Pasco police officer is suspect in 1986 killing
DNA evidence linked to Spokane case, police say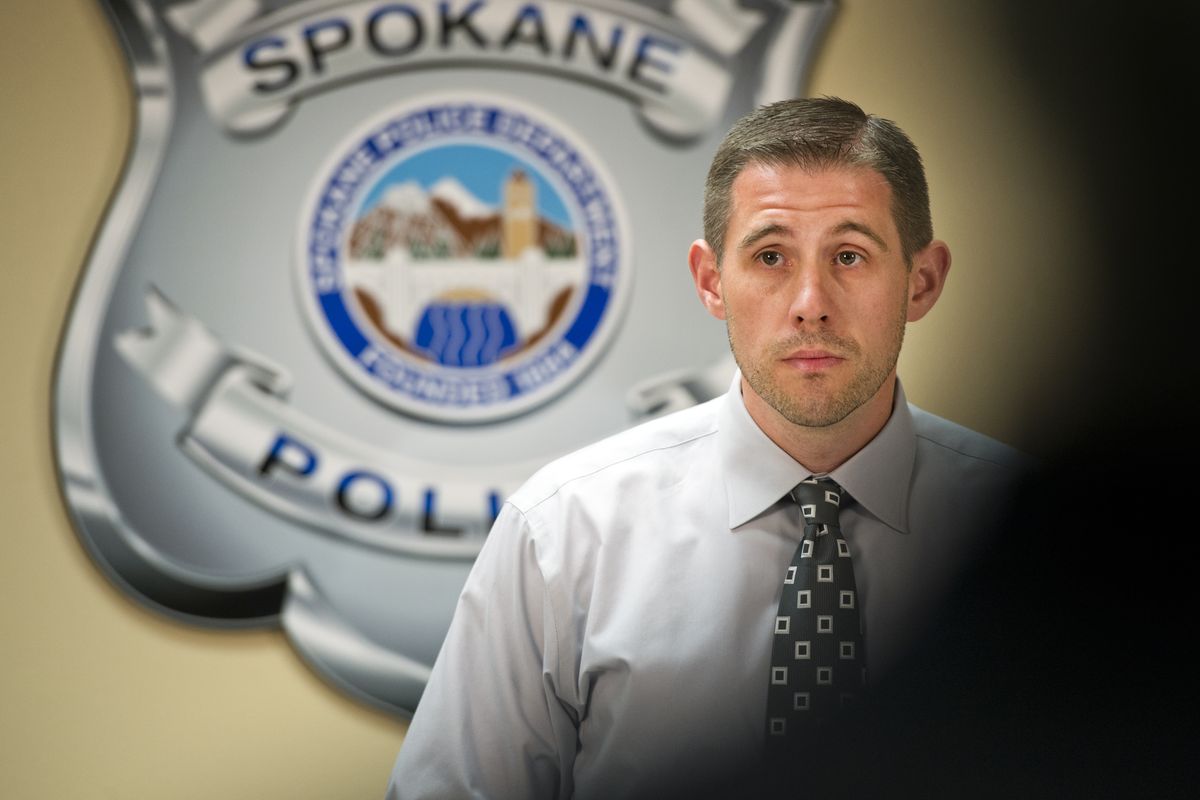 A transient found Ruby Doss' body on a January morning in 1986. The 27-year-old woman from Detroit had been struck in the head and strangled near East Sprague Avenue.
Her death was the first of at least five strangulations of Spokane-area women, most of whom worked as prostitutes, in a 20-month period from 1986 to 1987.
Doss' murder confounded police for nearly three decades. But on Thursday, Spokane police said they have a suspect.
A Pasco police officer who recently resigned from that force is now a suspect in Doss' homicide, Spokane police announced. Spokane detectives identified Richard J. Aguirre as a suspect using DNA evidence.
Aguirre is also being investigated for an unrelated alleged sexual assault in the Tri-Cities area last year, Spokane police said at a news conference. The officer's DNA was collected as part of that investigation, and when it was submitted to a national DNA-matching database his DNA profile matched DNA collected during the 1986 Doss investigation.
The Franklin County Sheriff's Office conducted a monthslong sexual assault investigation involving Aguirre and turned over information to the Franklin County prosecutor, according to the Tri-City Herald newspaper. Aguirre was placed on paid leave in November. He faces a third-degree rape charge in connection with that case.
Aguirre joined the Pasco Police Department in 1988 and was Police Officer of the Year in 2002, the Tri-City newspaper reported in April.
Spokane police searched Aguirre's home in Kennewick this week. The findings are not being disclosed and the warrant records are sealed, police said.
Aguirre denies he was involved in the killing, but was "not surprised" his DNA was found at the scene, Aguirre's attorney, Scott Johnson, told the Tri-City Herald.
Aguirre, 51, is reportedly not in custody.
In early 1986, Aguirre lived in the Spokane area with his wife, police said. The couple divorced in 1990, according to court records.
Doss' body was found near the intersection of North Fiske Street and East Ferry Avenue on Jan. 30, 1986, not far from where she worked as a prostitute.
At the time, prostitutes feared for their lives more than usual. Almost 50 women had disappeared or been killed in the state of Washington between 1982 and 1984, the work of the notorious Green River killer, Gary Ridgway.
Police patrolling East Sprague in the mid-1980s weren't considered the enemy. Doss went by the nickname "Memphis" and told one beat cop she appreciated police sometimes scaring off her potential customers, according to a source close to the case. In return, the women would give police tips on other crimes.
When Spokane police called Doss' daughter, Keisha Doss, to update her on the case, she told the detective she was glad to hear police continued to work on her mother's case, Spokane police Lt. Steve Wohl said at a news conference Thursday.
Retired police Detective Brian Breen investigated the crime scene in Doss' homicide case, and collected the evidence that contained usable DNA. He said he couldn't offer any specifics about the case because he's a potential witness, but said he was surprised the suspect is a police officer.
Doss' DNA evidence was entered into the national database in 2002, police said.
Police have tested other suspects' DNA in an effort to figure out who strangled at least five Spokane women between January 1986 and August 1987.
In 2010, for example, Spokane police arrested Gary Trimble in connection with one of the 1986 homicides, that of Dorothy Burdette. Trimble's DNA didn't match the other unsolved murders from that time, however.
Wohl said Aguirre is not a suspect in any other cold cases at this time, but detectives will submit DNA evidence in several of the unsolved cases. Those include Mary Ann Turner, who was found strangled next to a garage at 100 S. Ivory St. on Nov. 4, 1986, and Kathleen Dehart, found on July 5, 1987, in an apartment at 911 S. Hatch St.
---