News > Spokane
Convicted felon with ties to ex-prosecutor sentenced to 7 years
Matthew Baumrucker pleaded guilty to illegal possession of a firearm
Mon., May 4, 2015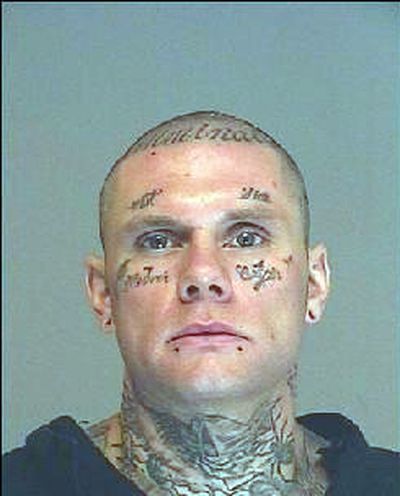 A convicted felon with ties to a former Spokane County deputy prosecutor was sentenced Monday to nearly 8 years in prison for unlawful possession of a firearm. Matthew Baumrucker, 32, was arrested in March 2014 at a motel in Spokane Valley. An investigation prompted by several suspicious jailhouse visits by Marriya Wright, a deputy prosecutor who has since pleaded guilty to aiding Baumrucker in eluding police capture. A search of phone records showed Baumrucker texted Wright 1,280 times during the month when police sought his arrest. His record shows six prior felony convictions. A witness identified Wright as the person who gave Baumrucker a ride about a week before his arrest. Wright was a witness in an internal investigation involving
allegations of steroid use by former Spokane Police Sgt. Mel Taylor
. Both Wright and Taylor were bodybuilders, and a search of Baumrucker's Spokane County Jail cell after Wright's visits revealed a photo of the deputy prosecutor in a bikini, according to court documents. Baumrucker has asked to serve his 92-month criminal sentence at a federal prison in Florida, to be closer to his family, according to court records. After pleading guilty to second-degree rendering criminal assistance, Wright avoided jail time but received a 364-day suspended sentence. She is still licensed to practice law in Washington state, according to the Washington Bar Association, but left her post at the prosecutor's office in September.
Local journalism is essential.
Give directly to The Spokesman-Review's Northwest Passages community forums series -- which helps to offset the costs of several reporter and editor positions at the newspaper -- by using the easy options below. Gifts processed in this system are not tax deductible, but are predominately used to help meet the local financial requirements needed to receive national matching-grant funds.
Subscribe now to get breaking news alerts in your email inbox
Get breaking news delivered to your inbox as it happens.
---