GOP officers to pick nominees to replace ex-Rep. Susan Fagan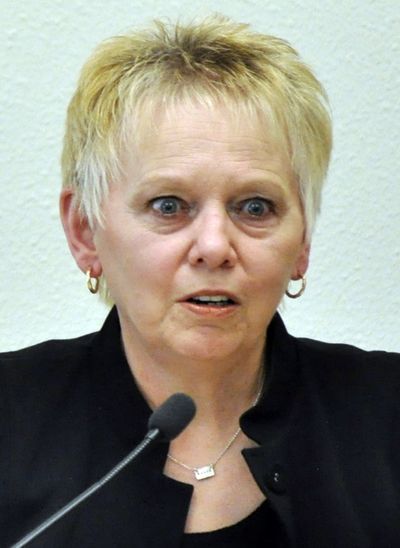 Republican activists in southeast Washington could choose tonight from among as many as 10 possible candidates to nominate three replacements for former Rep. Susan Fagan.
The Pullman legislator resigned Friday amid an ethics investigation into allegedly padded expense accounts but will have state-supported health insurance for the rest of the month.
Records of expenses Fagan submitted show she was paid more than $50,000 for mileage and other travel costs, over and above her annual office expense allotment, between 2011 and 2014. The House has rules that reimburse certain travel of more than 100 miles for legislative business within a member's district, so it is not subject to the annual cap of $5,500 for office expenses.
The rule is designed to help cover the costs of legislators in large, rural districts, who typically travel farther than urban members to meet with constituents or attend other functions that aren't official legislative assignments but are related to the office they hold.
"Because she's in Eastern Washington, those members do tend to rack up miles," said Bernard Dean, deputy chief clerk.
A complaint filed with the Legislative Ethics Board accuses Fagan of claiming reimbursement for nonexistent events, inflating the mileage to some events so they would qualify for reimbursement, claiming reimbursement for two trips that were campaign related, and pressuring staff to make changes to her expense reports that inflated her payments.
Efforts to reach Fagan for this story were unsuccessful. A phone number listed for her was not answered and there was no response to an email. When she announced her resignation, she said she took responsibility for what she termed careless recordkeeping and not giving her reimbursement reports proper attention.
"At no point did I derive personal gain from expense reimbursements," she said.
She resigned as of "the close of business" Friday, a day when the Legislature met only briefly in a pro forma session. Because that was May 1, state employment rules say she will not receive a salary for May but will have her health insurance and other benefits covered for the entire month, a package worth $662.
Republican precinct officers will meet this evening in Ritzville to select three nominees to send to a joint meeting of the commissioners from the six counties that are in the 9th Legislative District. The state party has been contacted by 10 people interested in the job, a GOP spokesman said.
The 9th is a strongly Republican district where GOP incumbents typically face little opposition on re-election. Fagan ran unopposed in 2012 and 2014.
There are 67 GOP precinct officers spread among the district that stretches from the Oregon border to suburban south Spokane. Under party rules, they must be present at the meeting to vote and would-be replacements must be nominated by a precinct officer to be considered.
All candidates compete for the first nomination to be sent to commissioners. If no one gets a majority on the first ballot, the candidate with the fewest votes is dropped off, and another round of voting occurs. The process repeats until one candidate gets a majority. The second and third nominees are chosen the same way.
Commissioners, who will meet Friday afternoon in Colfax, can select any of the three nominees by a majority vote.
The seat will be on the ballot in this year's primary and general election, and candidates of both parties can file for the office starting next Monday.
---