News > Obituaries
Obituary: Rouse, Kathleen Rae (Miles)
Age 76
Sun., Nov. 29, 2015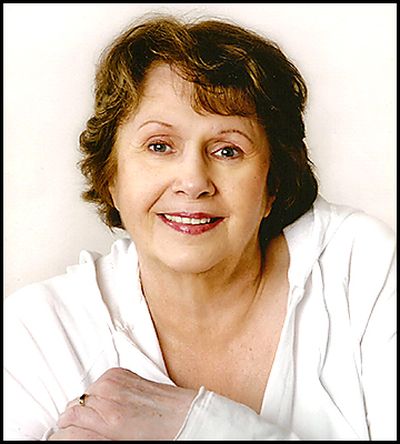 ROUSE, Kathleen Rae (Miles) Kathleen Rae Rouse (Miles) passed away in Spokane on November 20th, 2015.
Kathy was born January 2, 1939, the oldest of three children.
Preceded in death by parents Edward and Alice Miles (O'Toole).
Survived by siblings Gary Miles (wife Rosy Miles), and Pat Hartnett (husband John Hartnett).
Graduated Coeur d'Alene high school in 1957.
Received an AA degree from NIJC.
Married Steve Rouse, having three children, Stephanie Rouse, Melissa Rouse, Greg Rouse (Renee Rouse, Greg's wife and Kathy's daughter-in-law).
Kathy has 12 grandchildren, and one great-grandchild: Kayla D'Aprile, Chelsea Harrison, Kloee Rouse, Mariah Rouse, Jacob Rouse, Will Langton, Noah Rouse-Amicarella, Luke Langton, Zackary Rouse, Delaney Langton, Adam Rouse, Lizzy Rouse, great-grandchild Phebee Rouse.
Kathy was born and raised in Coeur d'Alene, Idaho.
When married, she moved to Spokane, Washington.
Kathy enjoyed learning, education, books, dancing, gatherings with friends and family.
Our mom will be remembered as the best mom ever, loving and amazing as we grew up!
Kathy was a beautiful person inside and out; shining a brilliant light and smile.
Poor health limited much of what she could do later in life, but she always wanted to be a better mother, grandmother, sister, aunt, and friend.
She loved and truly valued her relationships.
Kathy is deeply loved, and will be missed.
Funeral Services are planned for Monday, November 30th, English Funeral Chapel, 1133 N. 4th St in Coeur d'Alene, Idaho, at 1:00pm.
If you wish to bring books in lieu of flowers, Greg and Renee will donate them in her honor.
Visit Kathleen's memorial and sign her online guestbook at www.englishfuneralchapel.com
Local journalism is essential.
Give directly to The Spokesman-Review's Northwest Passages community forums series -- which helps to offset the costs of several reporter and editor positions at the newspaper -- by using the easy options below. Gifts processed in this system are not tax deductible, but are predominately used to help meet the local financial requirements needed to receive national matching-grant funds.
Subscribe to the Coronavirus newsletter
Get the day's latest Coronavirus news delivered to your inbox by subscribing to our newsletter.
---