News > Spokane
Spokane Police officer charged in domestic violence case returning to duty after guilty plea
UPDATED: Thu., Oct. 8, 2015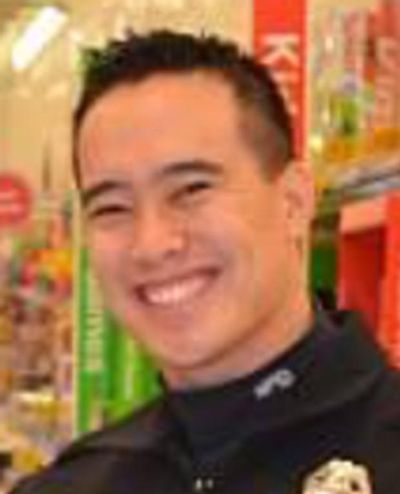 A Spokane police officer accused of pushing in the door of his girlfriend's home while screaming at her last July pleaded guilty Thursday to trespassing.
Officer John Yen, 25, will pay $950 in fines and court fees but received no additional jail time beyond the one day he served after his arrest. He will return to his patrol job within a few days, according to Tim Schwering, director of the police department's Office of Professional Accountability.
Yen has been on paid administrative leave since his arrest, said police spokeswoman Officer Teresa Fuller.
At his Thursday sentencing, Yen appeared embarrassed and said he's spent the past few months focusing on becoming a better person.
"I'm very sorry for causing all this trouble for the court, for having to be here today," he said. "I've learned from my mistakes and this won't happen again."
The victim, who is a Spokane County prosecutor, said the Lincoln County prosecutor who handled Yen's case consulted her before making the plea deal. She agreed with the reduced charge.
According to court documents, Yen and the woman were out on a date in July when another man started looking down her shirt. She told police Yen became angry at her and started calling her a slut. They argued until he drove her home. Multiple witnesses told police they heard her yell "get out of my house" repeatedly.
The woman told police she told Yen to leave, but he refused and eventually pushed the door to her house open after she was inside. She said he began yelling in her face, so she went upstairs to her bedroom and locked the door. Yen was armed with a .38 revolver at the time, court documents say.
A neighbor called 911. Lincoln County prosecutor Jeff Barkdull handled the case to avoid a conflict of interest.
After his arrest by fellow Spokane police officers, Yen was charged with domestic violence armed burglary, a felony. Barkdull said Wednesday that he amended the charge to criminal trespass, a misdemeanor, after interviewing the victim and reviewing evidence.
"It didn't fit the facts for burglary. There didn't seem to be any intent to commit a crime," he said. "I think this plea fits with what actually happened."
The lesser trespassing charge Yen pleaded guilty to is not a domestic violence charge. By law, a person convicted of a domestic violence crime cannot work as a police officer in Washington.
Washington law says trespassing is a domestic violence crime if it is committed by one family or household member against another. That includes people older than 16 who are dating.
Yen's defense attorney, Robert Cossey, said he had spoken to the Spokane Police Guild and interim Chief Rick Dobrow and confirmed Yen's misdemeanor conviction wouldn't preclude him from continuing to work as an officer.
He said he and Barkdull reached a mutual agreement for Yen to plead guilty to the non-domestic violence crime.
"This was a good resolution both for the state and for my client. It doesn't affect his career," Cossey said. "He is very well respected and well liked by the Spokane Police Department."
Judge Sam Cozza addressed Yen directly after the guilty plea.
"You're getting a huge break. This could have been a real bad situation," he said.
Cozza said he hoped the case would give Yen better insight into the mistakes other people make that bring them into contact with police.
"Maybe something good will come out of this in the long run if it makes you a better person and a better police officer," he said.
Schwering said there will be an internal investigation to determine whether Yen violated any department policies or procedures, but Yen will work patrol duty while that investigation occurs.
Schwering said he did not believe Yen was charged differently because he was a police officer.
"I don't think being a police officer makes any difference in this thing," he said.
Local journalism is essential.
Give directly to The Spokesman-Review's Northwest Passages community forums series -- which helps to offset the costs of several reporter and editor positions at the newspaper -- by using the easy options below. Gifts processed in this system are not tax deductible, but are predominately used to help meet the local financial requirements needed to receive national matching-grant funds.
Subscribe to the Coronavirus newsletter
Get the day's latest Coronavirus news delivered to your inbox by subscribing to our newsletter.
---