News > Spokane
Female ex-federal prosecutor files gender discrimination lawsuit
Oct. 21, 2015 Updated Wed., Oct. 21, 2015 at 2:38 p.m.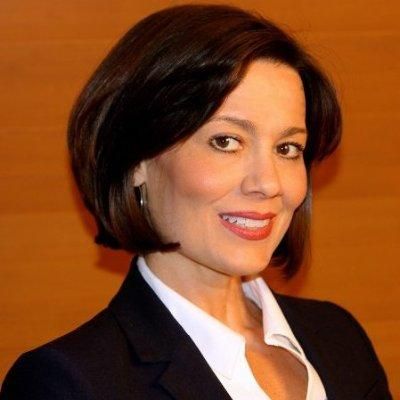 A former federal prosecutor in Spokane has filed a lawsuit alleging gender discrimination in pay and treatment by U.S. Attorney Mike Ormsby.
Katherine J. Bolton resigned from the U.S. Attorney's Office for Eastern Washington last week after more than a year of suspension without pay. In her complaint, Bolton alleges male co-workers received bonuses that were up to twice as large as hers and that Ormsby condoned actions by male attorneys who worked for her that undermined her authority.
Bolton, who goes by her middle name Jill, also alleges she was unfairly retaliated against when she received documents illustrating the lopsided pay for male employees, with Ormsby revoking her security clearance and preventing her from pursuing other work while an internal investigation was conducted.
Bolton has made similar allegations in the past. In 2000, when she was working as a deputy prosecuting attorney in Blaine County, Idaho, she filed a lawsuit against her male boss, alleging less-qualified male candidates were promoted instead of her and that her boss denied her the opportunity for technology training.
That lawsuit was later settled out of court, without an awarding of attorney's fees to either side.
Reached by phone Wednesday morning, Ormsby declined comment on the Spokane allegations.
Bolton's attorney, Mary Schultz, called the behavior of the U.S. Attorney's Office "egregious."
"The actions that they went through, and the behavior they allowed in that office, are remarkable in this day and age," said Schultz, who is also representing former Spokane police Chief Frank Straub in a $4 million claim against the city.
Bolton filed a Freedom of Information Act request with the Executive Office for United States Attorneys in June 2011, acting on suspicions that her male co-workers were receiving more money for the same level of work, according to the complaint. The request was fulfilled in May 2014 and provided "stale information," according to the complaint.
The Spokesman-Review filed a request for similar information with the office Dec. 10. The office has not yet provided that information.
Then a male co-worker dropped a disk containing salary information into Bolton's purse.
Ormsby launched a criminal investigation into how Bolton received the pay information, calling it a "security breach," according to the complaint. The male employee was not investigated, according to the complaint, and was offered immunity for providing information against Bolton.
Bolton was placed on administrative leave by Ormsby in July 2014, according to the complaint. She was removed from the prosecution of Doris Nelson, who pleaded guilty to charges stemming from a fraud scheme in the payday loan industry. Bolton had been prosecuting that case since November 2011.
Said Schultz, Bolton's attorney, "You see what happened to her, to end up being accused of federal crimes because someone put a disk in her purse."
She added, "What is clear is that it's not just a disparity of treatment, that's waving a flag that we're going to be dealing with Jill Bolton differently than the male employee."
The findings of the criminal investigation against Bolton were forwarded to another U.S. Attorney's Office, which declined to pursue criminal charges, according to the complaint.
Ormsby did not pursue similar disciplinary action when a male employee left his government-issued iPad in his car, which was stolen outside a bar in Spokane, according to the complaint.
Bolton alleges discrimination in areas other than pay. The complaint alleges an employee under Bolton's supervision called her a "(expletive)ing bitch" to her legal secretary, and male employees who objected to her leadership style were transferred to a colleague's team. She was excluded from management meetings and called "kid" by a male peer.
Bolton's complaint is not the first to allege sex discrimination in a U.S. Attorney's Office. Jill Finken, who worked as a special assistant to the U.S. Attorney's Office in Nebraska, filed a lawsuit in May against the Attorney General's Office alleging her superiors treated female employees differently than their male counterparts.
The U.S. Attorney's Office in Nebraska is led by Deborah Gilg. She also declined comment on that case to the Lincoln Journal-Star newspaper.
The discrimination complaint has been filed in Spokane and initially assigned to U.S. District Court Judge Thomas Rice, who immediately recused himself Wednesday.
Schultz said it was unclear whether the case might be moved to another court and said there would be substantial evidence discovery in the case.
Schultz said she'd attempted to find a remedy with the U.S. Attorney General's Office in Washington, D.C., following the conclusion of an internal investigation, before filing the complaint in court. Those efforts were unsuccessful.
Local journalism is essential.
Give directly to The Spokesman-Review's Northwest Passages community forums series -- which helps to offset the costs of several reporter and editor positions at the newspaper -- by using the easy options below. Gifts processed in this system are not tax deductible, but are predominately used to help meet the local financial requirements needed to receive national matching-grant funds.
Subscribe now to get breaking news alerts in your email inbox
Get breaking news delivered to your inbox as it happens.
---