News > Features
Phillips offers spiritual twist with 'My Buddhist Christmas'
Sat., Oct. 24, 2015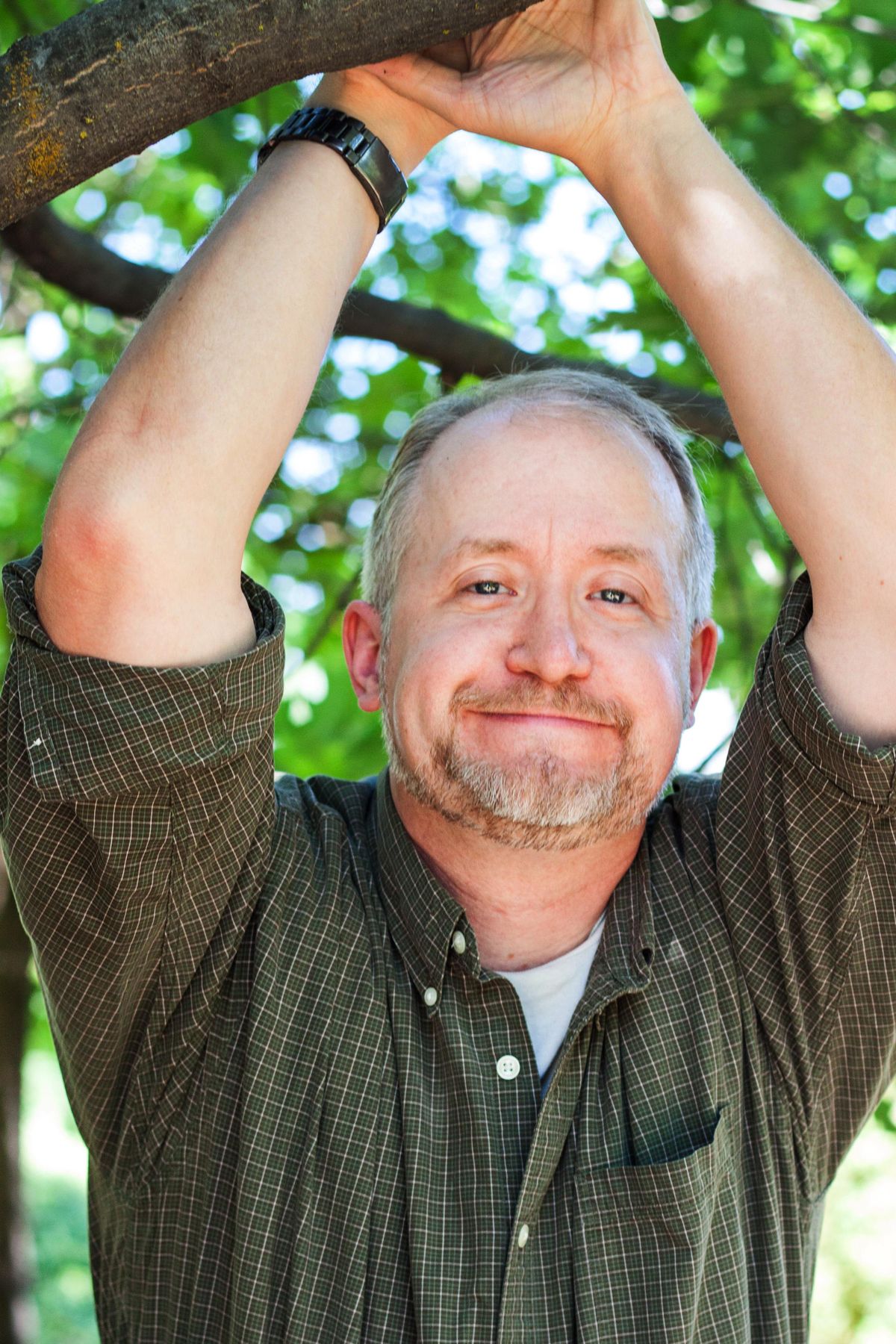 Jeremy Phillips, author of My Buddhist Christmas. (Courtesy of Jeremy Phillips)
Chris is a typical teenage boy. He attends Ferris High School, is in the throes of his first romance and is a guitarist in a lousy punk rock garage band that he hopes can somehow pull it together for the school talent show. He's also a Buddhist.
"My Buddhist Christmas," by Spokane author Jeremy Phillips, is a coming-of-age-tale with a spiritual twist.
Phillips came to Buddhism later in life and wondered how his experience differed from that of his two kids, now 13 and 17.
"When I started taking my kids to a Shin Buddhist temple in Spokane, I started to wonder how the conflicts of life might go for these kids, conflicts which can be even more of a challenge during the Christmas season."
Indeed, the story is set during the holiday week and his protagonist endures a disastrous Christmas dinner at his girlfriend's house.
"You don't look Asian," Mary's dad says, watching me. He seems to be trying to decide if I could maybe be Chinese or something.
"I'm not," I say. "My parents, they converted to Buddhism a long time ago. Before I was born, I guess."
"Wow," Mary's mother says. She pauses for a long time, perhaps trying to think of what to say.
"Wow. So why do you even do anything at Christmas at all?"
"Well, because it's Christmas. It's an American holiday. It's what you do."
"Yes, but if you don't acknowledge the birth of Christ, then how is it that you can be celebrating His birthday?"
Throughout the book Phillips weaves traditional Buddhist teachings into real-life scenarios as his protagonist tries to make peace with the death of his mother, grapples with peer-pressure, and struggles with honesty.
While the teachings of Buddhism are prevalent in the story, Phillips assures, "It's not going to hit you over the head. It's just a philosophy that makes a lot of sense to me."
Chris's band is called the Dharma Bhumz, but his bandmates don't understand Buddhism, so he tries to lighten his explanation by telling them a joke.
Question: How does a Buddhist order a hotdog when he goes to a ballgame?
Answer: Make me one with everything!
His joke doesn't help his drug-addled bandmates.
Although this is Phillips' first published book, the full-time respiratory therapist said he's been writing for a long time.
"I do a lot of journaling. I do a lot of thinking."
He laughed. "I do a lot more thinking about writing than actual writing."
He's currently working on a young adult historical mystery series. Asked to why he prefers to write for this age group, Phillips smiled, "It's what I like to read."
However, he believes "My Buddhist Christmas" (Limitless Publishing) will appeal to any age group.
"Really, I wrote this book for people of all ages. Adults will read it, and perhaps remember how it was to be a teen," said Phillips. "Teens and pre-teens who read it, will be able to identify with some of the struggles represented in the story. Ultimately it is my hope that whoever reads it, will come away with a better understanding of what Buddhism has to say about life, while enjoying an entertaining story."
Local journalism is essential.
Give directly to The Spokesman-Review's Northwest Passages community forums series -- which helps to offset the costs of several reporter and editor positions at the newspaper -- by using the easy options below. Gifts processed in this system are not tax deductible, but are predominately used to help meet the local financial requirements needed to receive national matching-grant funds.
Subscribe now to get breaking news alerts in your email inbox
Get breaking news delivered to your inbox as it happens.
---