News > Nation/World
Schumers again call for gun control bill
Tue., Oct. 27, 2015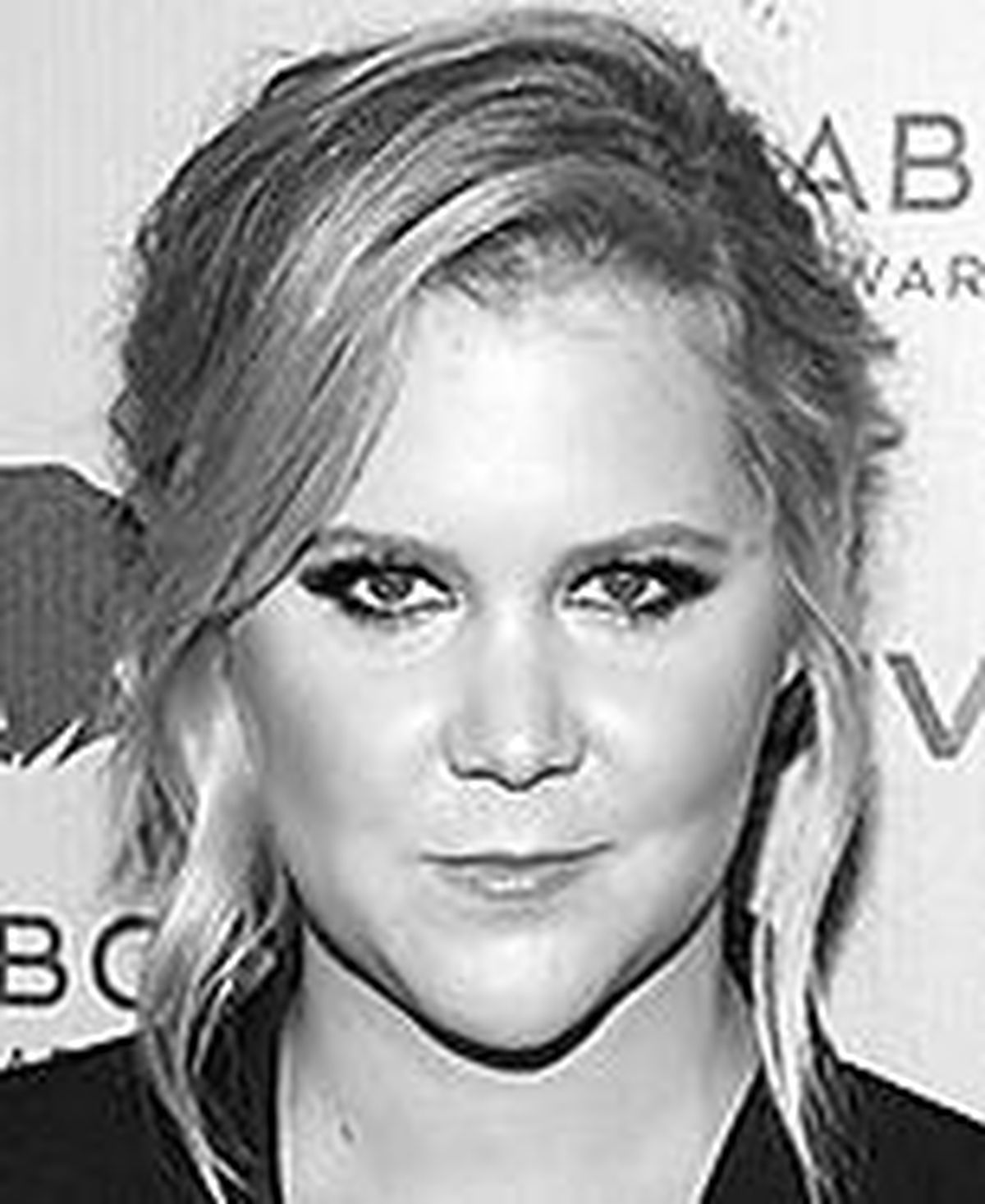 Schumer (Charles Sykes / Charles Sykes/Invision/AP)
When it comes to gathering support for major issues, Amy Schumer is at the forefront of influence. The star has more than 2 million Twitter followers, and nearly as many on Facebook and Instagram.
Her cousin, Sen. Charles Schumer, knows that.
On Sunday, they stood together in front of New York's City Hall for what they call their "crusade on guns."
It started in August, when they teamed up days after a gunman fatally shot two women in a Louisiana theater showing "Trainwreck," starring Amy Schumer. The Schumers urged lawmakers to back a gun control bill sponsored by the New York Democrat.
Now, they're trying to create a national groundswell forcing a vote. They're asking people to call, write, tweet and post on Facebook to stop gun violence.
Cumberbatch, 'Sherlock' returning
There will be more mysteries to solve for the sleuth of Baker Street.
The BBC confirmed Saturday that filming on a fourth series of the hit detective drama "Sherlock" will start next spring. The modern-day update of Arthur Conan Doyle's classic detective stories stars Benedict Cumberbatch as Sherlock Holmes and Martin Freeman as his stalwart companion, Dr. Watson.
The BBC in Britain and PBS' "Masterpiece" in the United States have also announced they will broadcast a 90-minute "Sherlock" special episode on Jan. 1. Titled "The Abominable Bride," it sends the characters back to the stories' original late 19th-century setting.
Fallon falls again, hurts more fingers
Jimmy Fallon should probably be more careful.
Four months after the "Tonight Show" host needed emergency surgery to save one of his fingers after a fall, Fallon hurt his other hand in a spill at a party in his honor on Saturday.
Fallon tweeted a picture Sunday of his hand with a couple small bandages on his fingers, writing that it was "nothing a few band aids couldn't fix."
The "Saturday Night Live" alum needed to have a vein taken from his foot over the summer to repair the injured finger on his left hand. He said his wedding ring got caught when he tried to break his fall after tripping on a rug.
Fallon had received a humor award from the Harvard Lampoon in Boston earlier Saturday.
The birthday bunch
Actress Shelley Morrison is 79. Actress Jaclyn Smith is 70. TV host Pat Sajak is 69. Former U.S. Secretary of State Hillary Rodham Clinton is 68. Actress-singer Rita Wilson is 59. Actor Cary Elwes is 53. Country singer Keith Urban is 48. Writer-producer Seth MacFarlane (TV: "Family Guy") is 42. Actress Lennon Parham is 40. Actor Jon Heder is 38.
Local journalism is essential.
Give directly to The Spokesman-Review's Northwest Passages community forums series -- which helps to offset the costs of several reporter and editor positions at the newspaper -- by using the easy options below. Gifts processed in this system are not tax deductible, but are predominately used to help meet the local financial requirements needed to receive national matching-grant funds.
Subscribe now to get breaking news alerts in your email inbox
Get breaking news delivered to your inbox as it happens.
---